Aston Martin has recently unveiled a series of intriguing teaser images, offering a sneak peek into its upcoming DB model.
This highly anticipated successor to the renowned DB11 is yet to receive an official name but is generating excitement at just the right time. It has been a remarkable seven years since the DB11 first captivated audiences at the prestigious 2016 Geneva auto show. The latest addition to Aston Martin's grand tourer line, tentatively named DB12, aligns perfectly with the brand's heritage as it coincides with the 75th anniversary of the David Brown era and Aston Martin's 110th anniversary.
Despite maintaining an air of secrecy surrounding this new model, the British automaker has disclosed some details. Rather than being a complete redesign, the forthcoming DB model is expected to be a substantial update to the current DB11. Aston Martin has emphasized that the vehicle will uphold its core values of performance and luxury, while emphasizing "pinpoint driving dynamics" and incorporating advanced technologies seamlessly.
The teaser images provide a tantalizing glimpse into the exterior design of the upcoming DB model. From an overhead perspective, the hood showcases more pronounced strakes, departing from the smooth hood of the DB11. Notably, the car boasts three-element headlights, accompanied by a lower LED accent bar and more substantial rear haunches. Anticipated updates extend beyond the exterior, with a newly redesigned dashboard and center console that are expected to integrate cutting-edge technology.
Before the official debut on May 24, take a moment to explore the captivating teaser images below and indulge in the excitement surrounding Aston Martin's latest creation.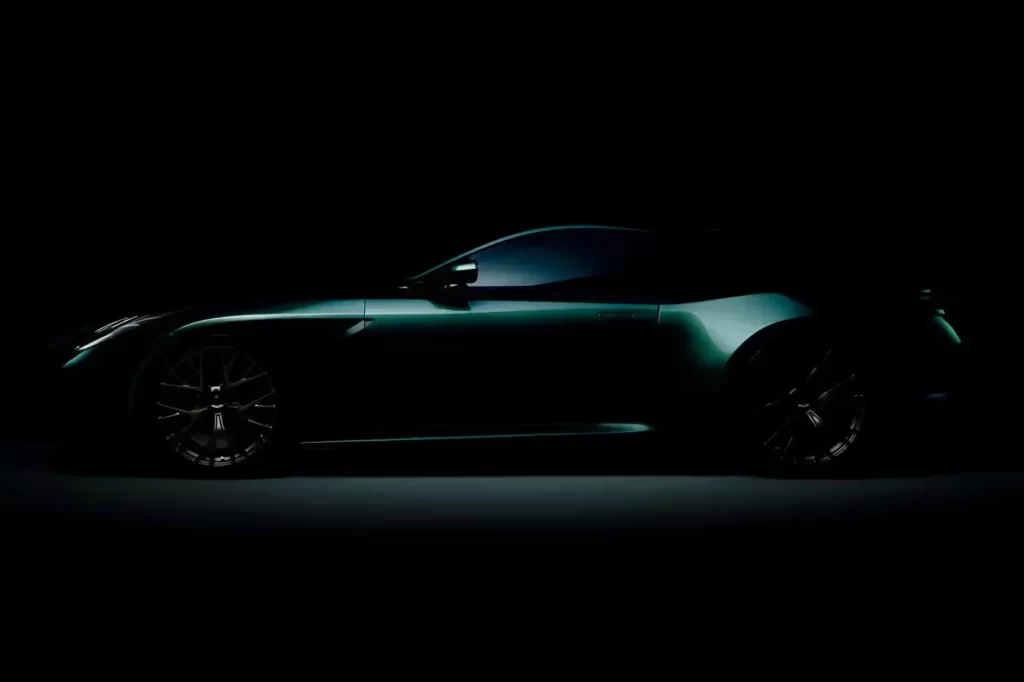 More articles:

Tesla Model S Plaid Achieves 200 MPH Speed
TAG Heuer Introduces New "Glassbox" Collection
Quintero Cigars
De Bethune Introduces New DB Eight: Continuing the Legacy of Single-Button Chronographs
Rolls Royce unveils the final V12 coupe, the Black Badge Wraith Black Arrow