In a time when the automobile industry is readily embracing electrification and downsizing, Porsche stands firm in its commitment to internal combustion, delighting enthusiasts with a refreshing divergence. A shining example of this commitment is the 2024 Cayenne lineup, which has been revolutionized with remarkable upgrades—changes that many insiders are heralding as the most significant in Porsche's history.
The German automaker has elevated the performance of its E-Hybrid, S, and Turbo GT Cayenne models beyond mere enhancement. In a bold statement that bucks prevailing industry trends, Porsche has replaced the S model's V-6 engine with a robust V-8. The upgraded 4.0-liter twin-turbo engine now delivers 468 hp and 442 ft lbs of torque, marking an increase of 34 hp and 37 ft lbs. Beyond these impressive numbers, the V-8 engine introduces an exhilaratingly rich sound and amplified torque characteristics.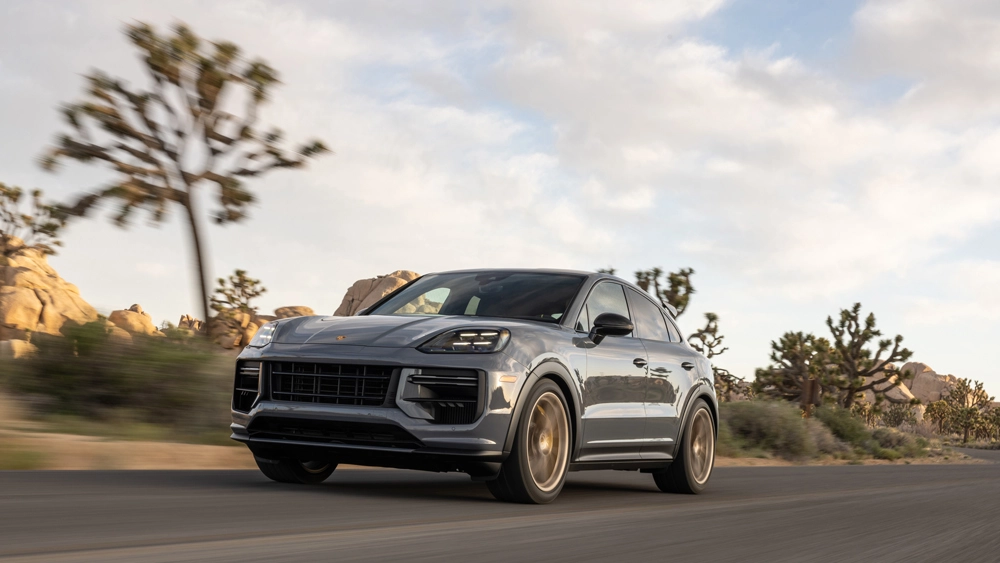 Why has Porsche opted for an additional two cylinders at a time when other automakers are focused on subtraction? Michael Schätzle, the Cayenne's Vice President of Product Line, has a simple answer: "We love the V-8." He further elaborates that the V-6 had reached its performance limit, indicating that the timeless adage sometimes holds true: there's simply no substitute for displacement or cylinder count.
A drive up the California coast in the V-8-equipped Cayenne S certainly doesn't disappoint, delivering an impressive punch of power. While the market is filled with sporty SUVs boasting quick acceleration, the revamped Cayenne S now offers the impressive thrust it truly warrants to validate its starting price of $95,700, a figure that can quickly climb north of $130,000. Beyond the raw power, the vehicle's acceleration offers a satisfyingly beefy power delivery, coupled with a deeply resonant, emotive exhaust note that surpasses the less potent V-6. As for the handling, both the standard Porsche Active Suspension Management (PASM) and optional air suspension contribute to a smoother ride quality, offering an added dimension of firmness and control when needed.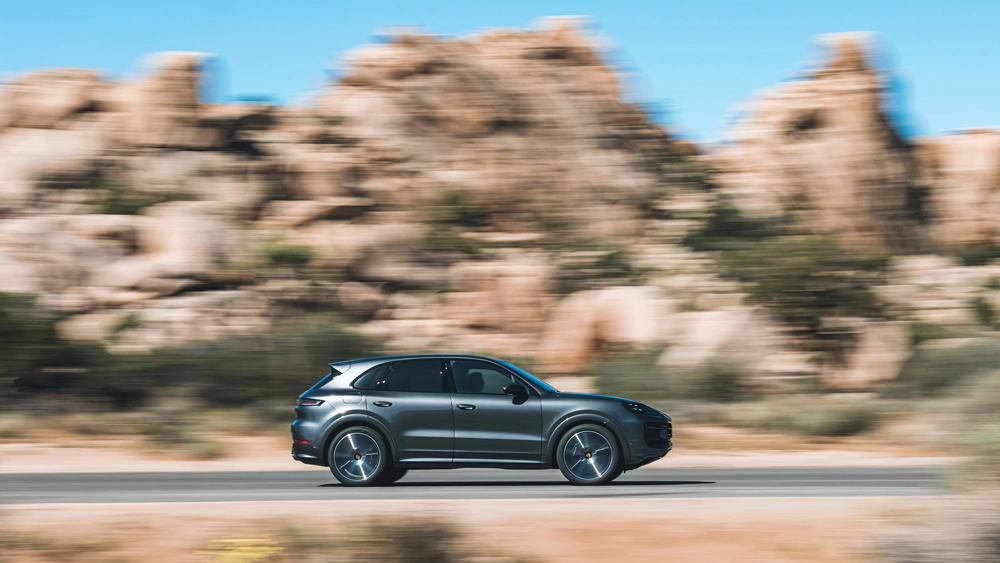 Accompanying the increase in cylinder count, the Cayenne introduces a revamped cockpit that surprisingly takes inspiration from Porsche's electric marvel, the Taycan. The classic left-hand starter key, inspired by Le Mans, gives way to a thoroughly modern Start/Stop power button. The compact, knurled gear selector, adopted from the electric vehicle, finds a new home on the dashboard. Moreover, the Cayenne boasts its first-ever digital instrument cluster—a vibrant, 12.6-inch curved screen, offering a crystal-clear display. Although the comforting presence of the large analog tachometer (a feature still found in the timeless 911) will be missed, the functional flexibility of the digital screen is a welcome addition.
Functional knurled toggles for air conditioning are readily accessible, though the touch-sensitive buttons on the surrounding glass panel could be more satisfying to use. Dominating the center is a standard 12.3-inch touchscreen, accompanied by a newly optional 10.9-inch passenger-side display that provides performance data, infotainment controls, and video streaming options, including Netflix, thanks to a privacy feature that hides the content from the driver's view. The future of automotive luxury, it seems, has arrived.
The E-Hybrid also benefits from a power boost, but the true behemoth of the lineup is the $196,300 Cayenne Turbo GT—a super SUV that stands unparalleled in performance. Already a non-starter in Europe and parts of Asia due to stringent emissions regulations, this flagship model still holds the Nürburgring Nordschleife SUV lap record since 2021. Now boasting an immense 650 hp, it achieves 0-60 mph in a breathtaking 3.1 seconds, outpacing even the legendary 911 GT3, despite the latter's inability to accommodate five passengers or haul 52.4 cubic feet of cargo. The remarkable acceleration, which pushes you back against the supportive seats, seems to defy the Turbo GT's considerable weight and height.
Enhanced with a two-chamber air suspension, the Cayenne offers a broad spectrum of damping, ranging from plush comfort to razor-sharp stability when needed. The result is a sophisticated SUV with an impressive range of capabilities—whether leisurely cruising urban streets or giving supercars a run for their money on winding canyon roads.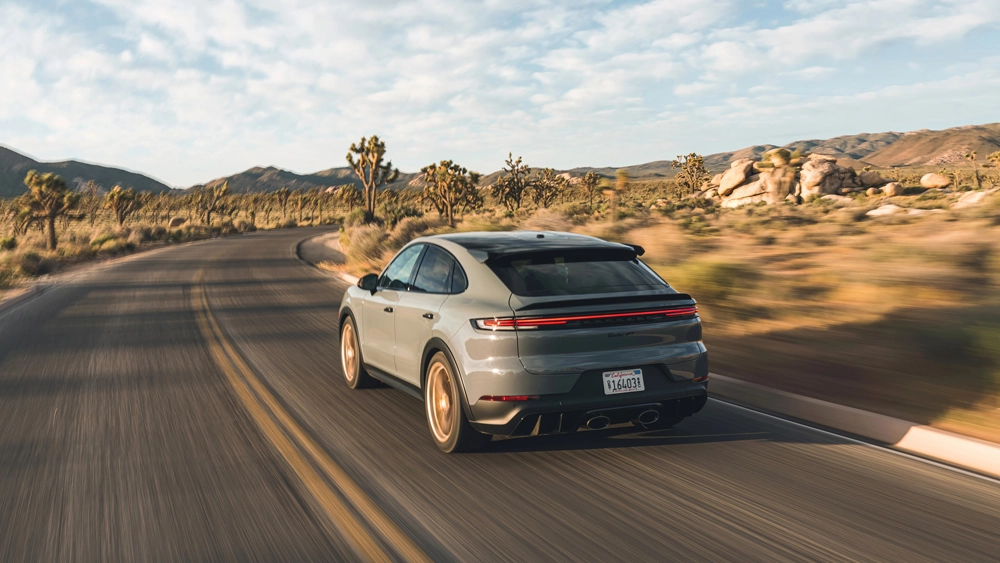 Although the merits of electric vehicles are undeniable, Porsche's renewed commitment to internal combustion engines suggests a strategic approach towards gradual electrification. As per Porsche representative Calvin Kim, a fully electric Cayenne is on the cards for mid-decade, while the gas-powered models will continue to serve alongside, satisfying market demand based on customer preferences and charging infrastructure.
Additionally, Schätzle hinted at the arrival of a V-8-powered hybrid later this year. By offering an impressive lineup of both gas and battery-powered options, Porsche seems determined to meet the diverse needs of its loyal customer base.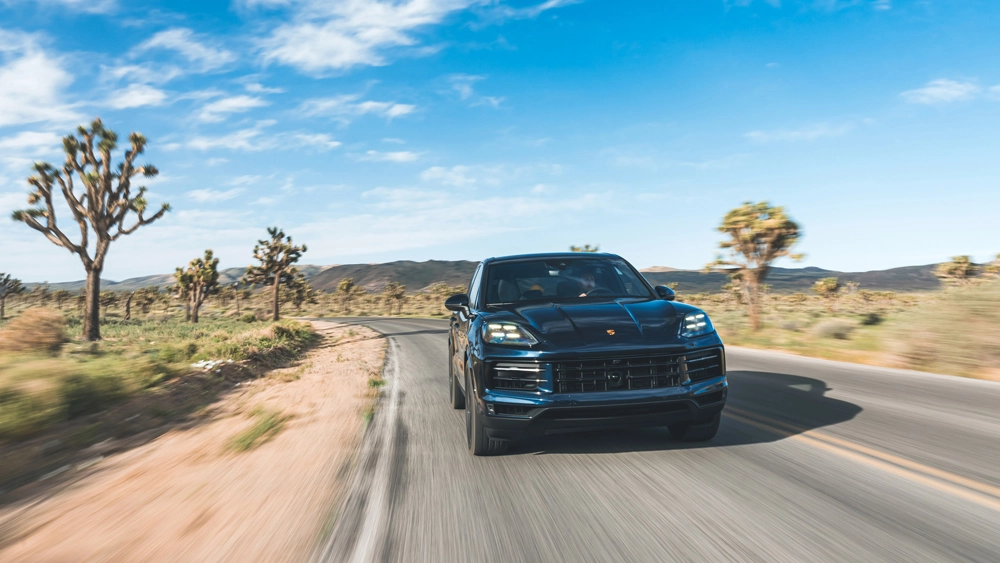 More articles:
Transform Your Porsche 911 GT3 into a Track Beast for $57,300 USD
Zenith Unveils Limited Edition Defy Extreme E 2023
AC Cars Revives Nostalgic Vibes with New Cobra GT Roadster
Shelby's First Modified Electric Mustang: The Mach-E GT
Electric? Not Yet: Ferrari Vows to Fuel Petrol Engine Innovation Past 2035