Elevate Your Special Occasion
Welcome to our Pop-Up Cigar Bar, the ultimate luxury addition to your special occasion.
Whether you're planning a wedding, corporate event, or private party, our all-inclusive package is tailored to your preferences and needs, ensuring that every detail is taken care of. Our team is dedicated to providing exceptional customer service and top-quality products, making sure that even the most discerning cigar aficionados are satisfied.
Planning an event can be stressful, which is why we offer personalised recommendations to help you select the perfect cigars and accessories for your occasion. With our expertise, you can relax and enjoy your event while we take care of everything.
And for those looking for even more value for their money, we also offer bulk order discounts that increase with the quantity ordered.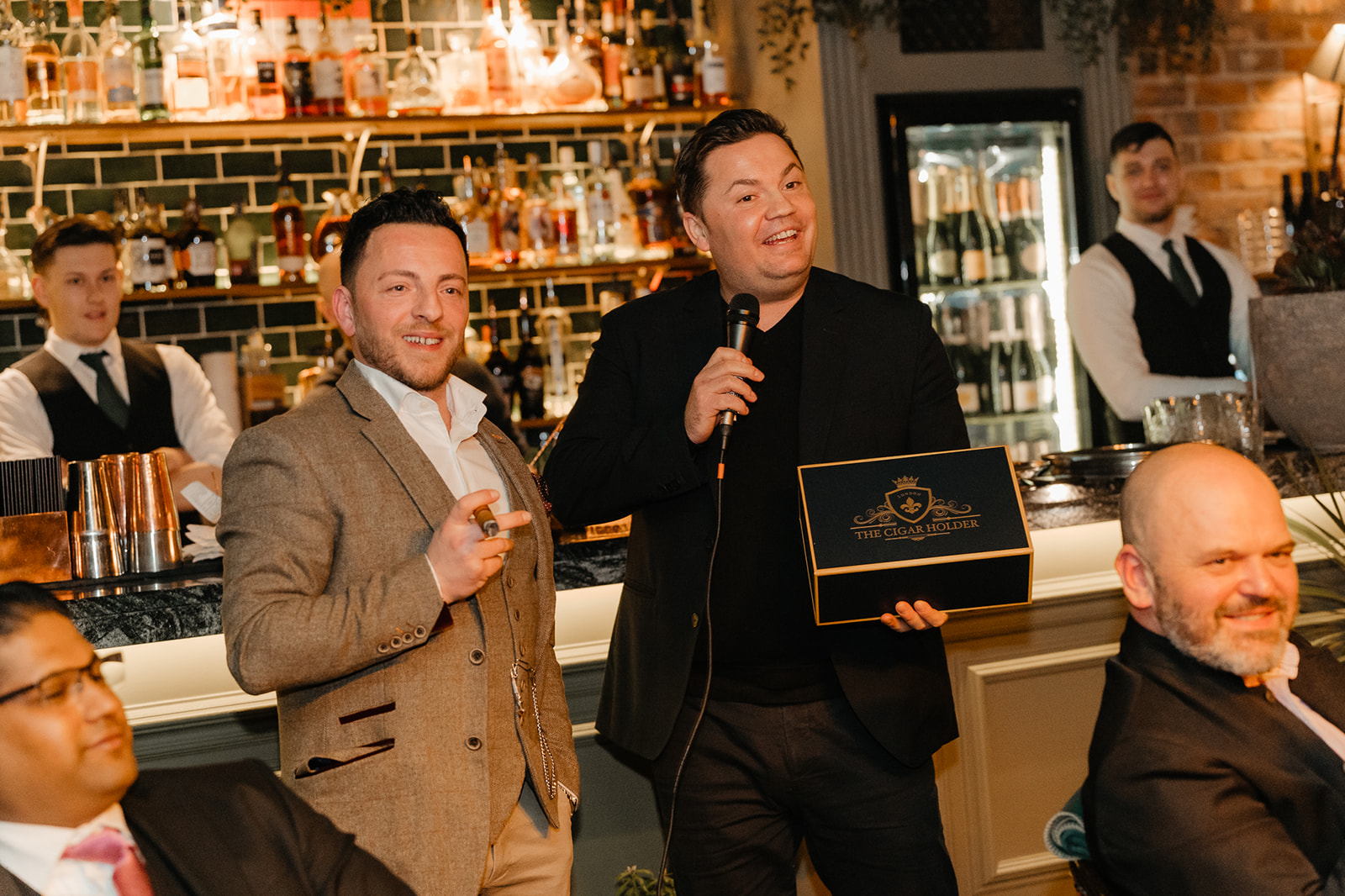 Bespoke Package
Cigar Bar Set-Up: our team will create a customised cigar bar at your event, complete with a mobile humidor that will keep your cigars fresh throughout the event.
Premium Cigar Selection: we'll work with you to create a tailored selection of premium cigars for your event, based on your preferences and the preferences of your guests.
Cigar Accessories: a range of high-quality cigar accessories, including cutters and lighters, will be available during the event to enhance your guests' cigar smoking experience.
Boveda Packs: will ensure that your cigars stay fresh in case you have a few left over after the event. This way, your guests can take home a fresh cigar to enjoy at their leisure.
Expert Staff: our knowledgeable staff will guide your guests through their cigar smoking experience, ensuring that everyone has a memorable and enjoyable time.
Contact us today to book your bespoke Pop-Up Cigar Bar package and create an unforgettable experience for your guests!
Request For Quote