Mercedes-Benz has achieved a remarkable feat of producing 500,000 units of its iconic G-Wagon in 44 years. To commemorate this achievement, the automaker has given the 500,000th unit a special makeover inspired by the 1986 280 GE.
The car features an "Agave Green" paint job, black accents on the grille, bumpers, fender flares, door handles, and rub strips, stone guards on the headlights, and silver-painted rims with a vintage vinyl cover on the spare tire.
The turn signals have a bright amber plastic cover for a retro touch. The interior of the car has checkered fabric seats reminiscent of the 1986 model, and a grab handle badge indicating that this is the 500,000th unit. The license plates on both the front and back are labeled "500,000" to pay homage to the car's production history.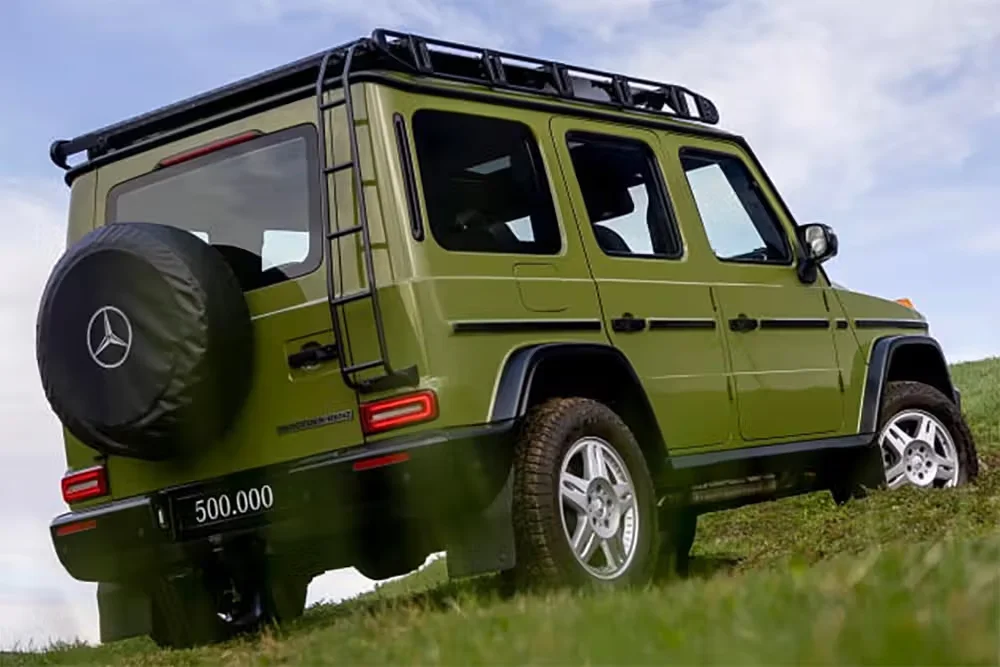 More articles:
Romeo y Julieta Club Kings and Partagas Capitols Retro Packaging