Renowned Swiss watchmaker Hublot, known for its exquisite craftsmanship, has ventured into an unexpected collaboration with another Swiss icon, Nespresso. The result is a remarkable timepiece called the Big Bang Unico Nespresso Origin, showcasing the convergence of the watch and coffee worlds.
This collaborative project took an entire year to materialize, including extensive research and development phases. The 42mm watch boasts a striking green hue with a satin and polished finish, captivating the eye. However, what sets this watch apart is its innovative composition, incorporating recycled coffee grounds and aluminum Nespresso capsules. In line with the commitment to environmental sustainability, the timepiece also incorporates eco-titanium, a recycled aluminum cap, and a velcro strap made from recycled materials.
"The Big Bang Unico Nespresso Origin is the result of a close collaboration between the product development teams of Nespresso and Hublot, two pioneering Swiss brands both founded in the 1980s," explained Richard Guadalupe, CEO of Hublot. "The R&D teams dedicated an entire year to achieving color uniformity among the watch's seven different materials, striking the perfect balance of ingredients, and ensuring exceptional quality and durability."
Experience the novelty of this timepiece by exploring the gallery below. The Hublot x Nespresso Big Bang Unico Origin is now available for purchase online, priced at $24,100 USD. This unique collaboration symbolizes both brands' dedication to sustainability and innovation, offering watch enthusiasts and coffee connoisseurs a truly remarkable and environmentally conscious timepiece.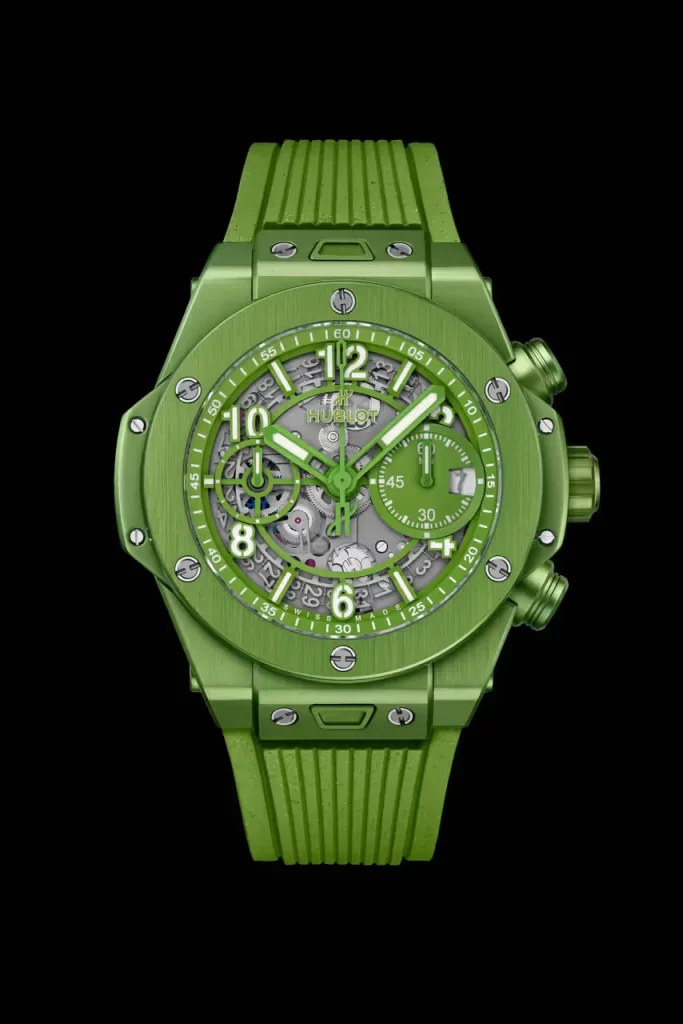 More articles:
A Closer Look at the Chronomètre Artisans Timepiece by Simon Brette
Unearthed Patek Philippe "Pink-on-Pink" 1518 Timepiece to be Auctioned by Sotheby's
Phillips Auctions Roger Smith's Masterpiece Pocket Watch, A Timepiece That Defines a Career
Vegas Robaina Cigars
Maxime Büchi Joins Hublot for Limited Spirit of Big Bang Sang Bleu Collection