When it comes to pushing the boundaries of performance cars, Brabus has always been at the forefront. Their latest creation, the Brabus 930, takes driving to a whole new level of exhilaration. Built upon the foundation of the formidable Mercedes-AMG GT 63 S E PERFORMANCE, this car represents Brabus' most powerful creation to date.
Even in its stock form, the Mercedes-AMG GT 63 S E PERFORMANCE is an impressive machine, boasting 831 HP and 1,033 lb-ft of torque from its twin-turbocharged four-liter V8 engine, coupled with a hybrid drivetrain. However, Brabus has taken this powerplant to astonishing new heights. With their expert modifications, the engine now produces an astounding 930 HP and 1,143 lb-ft of torque. The result? A mind-boggling 0-62 MPH acceleration time of just 2.8 seconds, all the way up to an electronically-limited top speed of 196 MPH. Any faster, and the car might just achieve liftoff!
Not content with just enhancing the performance, Brabus has also given the 930 a striking visual makeover. Carbon fiber takes center stage, adorning the front fascia, side skirts, rear diffuser, and spoiler, exuding a sense of power and aggression. The rear end now boasts a quad setup of 3.5″ exhaust tips, while 21″ rims add to the car's menacing presence. With the 20mm suspension lowering system in place, the Brabus 930 sits assertively on the road, ready to unleash its incredible capabilities.
Priced at €323,435 EUR (approximately $350,000 USD/£280,000 GBP), the Brabus 930 is a limited-edition masterpiece. Orders can be placed directly through Brabus, but interested buyers should act quickly to secure their allocation. Don't miss your chance to experience the pinnacle of automotive performance with the Brabus 930.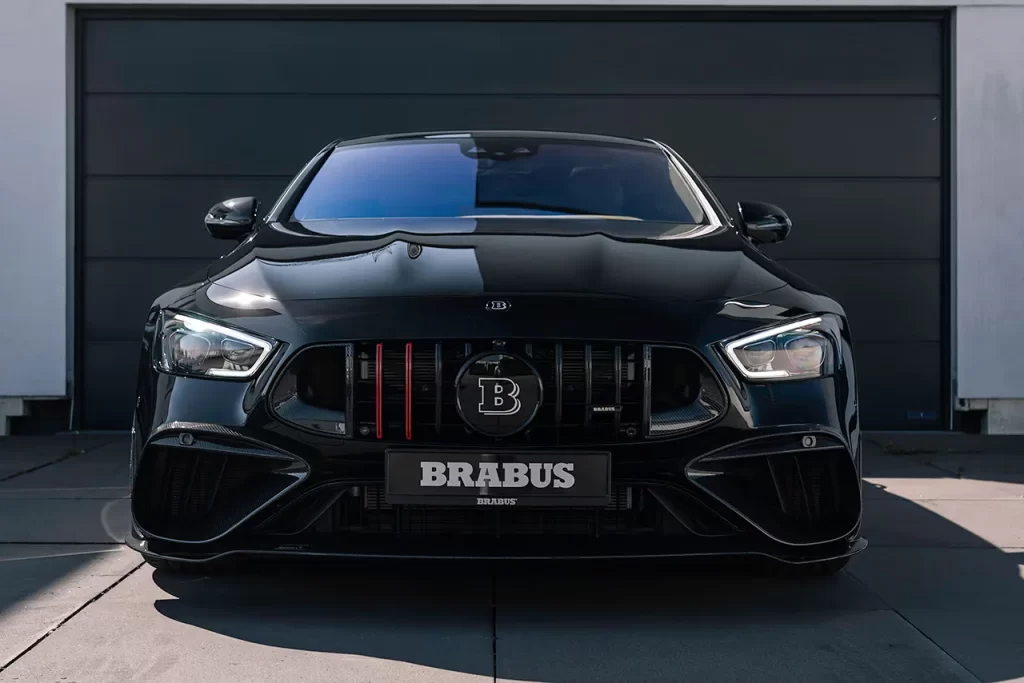 More articles:
Art'otel New Boutique Hotel Opens In Battersea Power Station
Revamped Land Rover Range Rover by Mansory
Experience Unmatched Performance with LA GOLF's Gen 2 "Malibu" and "Bel-Air" Putters
Rolls Royce unveils the final V12 coupe, the Black Badge Wraith Black Arrow
Unleashing the Beast: Exploring the Unmatched Power of the BMW XM Label Red