In 2021, Toyota removed the iconic off-roader, the Land Cruiser, from the U.S. market. Nonetheless, a mere two years later, it appears that the Japanese automaker is reevaluating its decision. Strong indications suggest that the greatly admired Land Cruiser is preparing for a comeback in the U.S., much to the delight of off-road enthusiasts across the nation.
Whispers of the Land Cruiser's return were sparked by a video shared by Toyota on its Facebook and Instagram accounts. This intriguing footage revisits the various Land Cruiser badges used throughout the past seven decades, causing a stir among fans. However, it was the video's suggestive caption that truly ignited speculation: 'Nothing better than a comeback story… The legend returns…'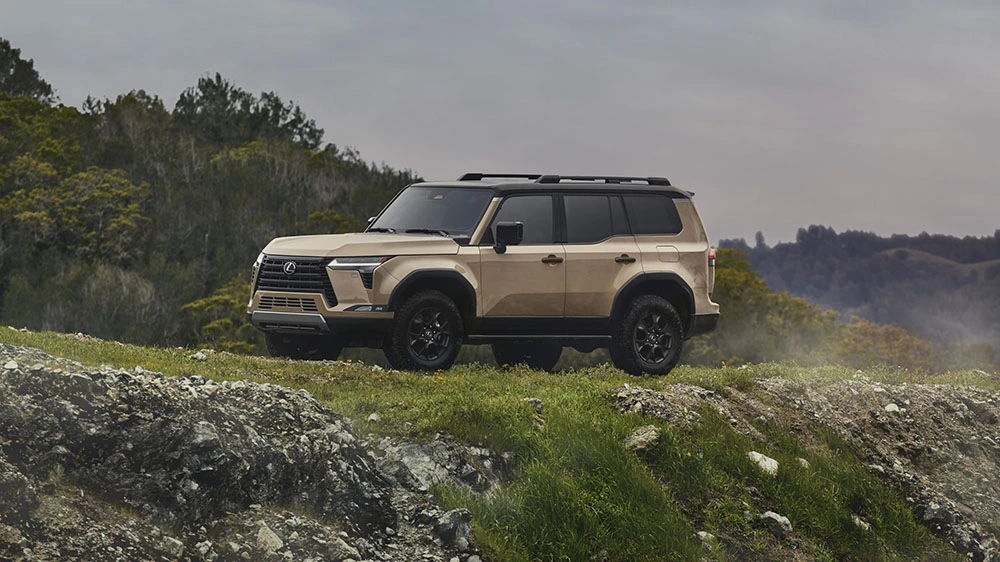 This tantalising announcement comes on the heels of Lexus unveiling its next-generation Lexus GX. The new model of the 4×4 sports a larger and more robust exterior, strikingly similar to the current Land Cruiser Prado available in other parts of the world. The Prado, a full-sized SUV slightly more compact than the standard Land Cruiser, has never been available in the U.S. market before. As such, this double revelation – the introduction of the 2024 GX and the hinted return of the Land Cruiser – has stirred speculation among industry observers, including Car and Driver, suggesting that the Prado could well be the new Land Cruiser in the U.S.
When asked by Robb Report to respond to these circulating rumours, a spokesperson for Toyota remained intriguingly elusive. They stated they were unable to comment on speculative future products at this time, yet urged everyone to stay tuned for more information.
While some fans might feel a pang of disappointment over the absence of a Toyota-badged 300 Series Land Cruiser in the U.S. (though it is technically available as the current-generation Lexus LX), the launch of the GX suggests that the Prado will be more than capable of standing its ground. This luxury 4×4, powered by a robust twin-turbocharged 3.4-litre V-6 engine, delivers an impressive 349 horsepower and 479 lb-ft of torque. It also employs a suspension system similar to its larger sibling, the LX, featuring a Kinetic Dynamic Suspension System and adaptive dampers.
However, the prospect of any version of the Land Cruiser returning to the U.S. is undoubtedly good news in our view. Each model brings with it a unique off-roading capability that thrills Land Cruiser enthusiasts across the country.
More articles:
Revamped Land Rover Range Rover by Mansory
Ferrari's Centenary Mark at Le Mans – A 50-year Triumph Rediscovered