Within the sphere of spirits, there's an undeniable fascination for daringly distinct flavours. It's no surprise that enthusiasts indulge in the most peat-laden Scotch, the hop-heaviest beer, or the most intriguingly peculiar rum. Then why should rye whiskey be exempt from this exploration? The latest release from Barrell Craft Spirits is a rye whiskey that truly personifies the essence of "rye," becoming a delightful revelation for fans of the spirit.
In the United States, rye whiskey often emerges in two forms (of course, exceptions exist). It's either a "barely legal" blend, comprising just above the obligatory 51 percent rye in the mash bill, or a potent, full-bodied version with 95 to 100 percent rye. The latter is typically noted for its fierce spice profile (closer to baking spices than fiery chilli) and a fruity palate, with some whiskies veering towards a rye bread nuance, whilst others lean towards a black pepper-vanilla biscuit note. However, Barrell Craft Spirits' latest offering from Louisville propels this rye identity into a new realm, likely attributable to the unique whiskies selected for the blend.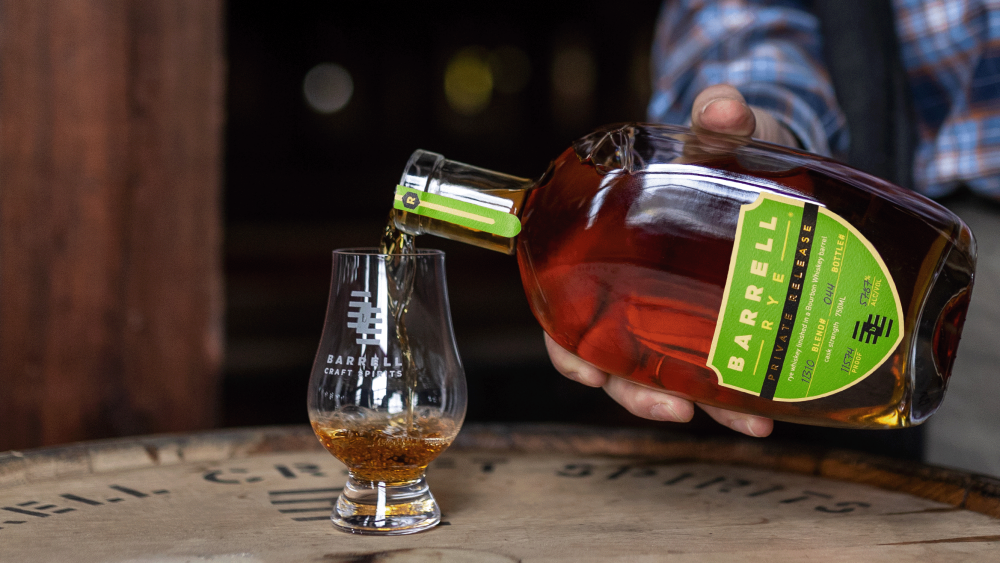 This whiskey represents the inaugural batch of the BCS Private Release Rye Series, a blend of rye whiskies from Indiana (presumably MGP) and Canada (likely Alberta Distillers). Unveiled this spring, the series features ten individual bottlings, each refined in a different type of cask, from bourbon and cognac to rum, sherry, and Madeira. The expression tasted for this review was matured in a Sauternes barrel, a type of sweet French wine from Bordeaux, bottled at a robust yet manageable 116.72 proof to enhance the flavour profile.
The proportion of whiskey in the blend is signified by the third character in its name—0 indicates a minimum inclusion of Canadian whiskey, while 2 denotes a maximum. The code for the sampled bottle, 1S20, implies the first series, Sauternes finish, with the most Canadian whiskey in the blend, and no additional finishes. The outcome is a rye whiskey in its purest form, abundant in intricate layers of nutmeg, cardamom, cracked black pepper, ripe blackberry, and hints of menthol and fiery red cinnamon. The cask finish imparts creamy vanilla, honey, maple, and more dark fruits, rounded off with a touch of vibrant orange citrus.
Although this is a remarkable rye whiskey, it's tailored for those who yearn for bold flavours and appreciate a touch of audacity in their drinks. It's not a smoother, sweeter Kentucky rye one might encounter with brands like Michter's or Old Overholt. It possesses an intensity that surpasses a standard MGP rye like Bulleit or Dickel. The Private Release has a recommended retail price of £110, but don't shy away from showcasing it in a cocktail—it infuses a significant depth to a Manhattan. Each of the ten expressions is limited to about 150 to 180 bottles, providing a compelling reason to collect, compare, and contrast, especially for the devoted rye enthusiast.
More articles:
A Sip of Innovation: Could this 23-Year-Old Apple Whisky Impress Even Die-Hard Purists?
Cuban Rum and Cigars
From Humidor to Glass: How to Taste the Flavours of Cigars in Whisky
Hiram and Solomon Fellow Craft Robusto Cigar
Asylum 13 Cigars Brand