Breitling, the renowned luxury watch brand, celebrates the introduction of the Top Time Classic Cars Collection with the Breitling Top Time Garage Pop-Up in London's iconic Battersea Power Station. This unique event provides aficionados and curious visitors alike an immersive dive into vintage motoring.
Upon entering the Breitling Top Time Garage Pop-Up, visitors are greeted with not just Breitling's meticulous timepieces but also legendary automobiles, including the iconic 1955 Ford Thunderbird, which has served as inspiration for this esteemed collection.
Craig Bolton, President of Watches of Switzerland UK & Europe, emphasizes the essence of the Breitling Top Time Garage Pop-Up: "It offers a singular opportunity to showcase Breitling's mastery in timepieces in a way that resonates with our clientele. Beyond the timepieces, we're thrilled to unveil the UK's maiden Breitling Café situated within the venue, marking a novel pinnacle in client hospitality."
Beyond timepieces and cars, the pop-up promises a rich experience with its lounge, a photo booth, captivating arcade games, and a vintage claw machine, all perfectly complementing Breitling's showcase. The classic 1963 Chevrolet Corvette and the legendary 1968 Ford Mustang also grace the exhibit, adding to the nostalgic allure.
Open to the public from May 27th to June 4th on the ground floor of Battersea Power Station, the Breitling Top Time Garage Pop-Up beckons all to partake in this luxury experience.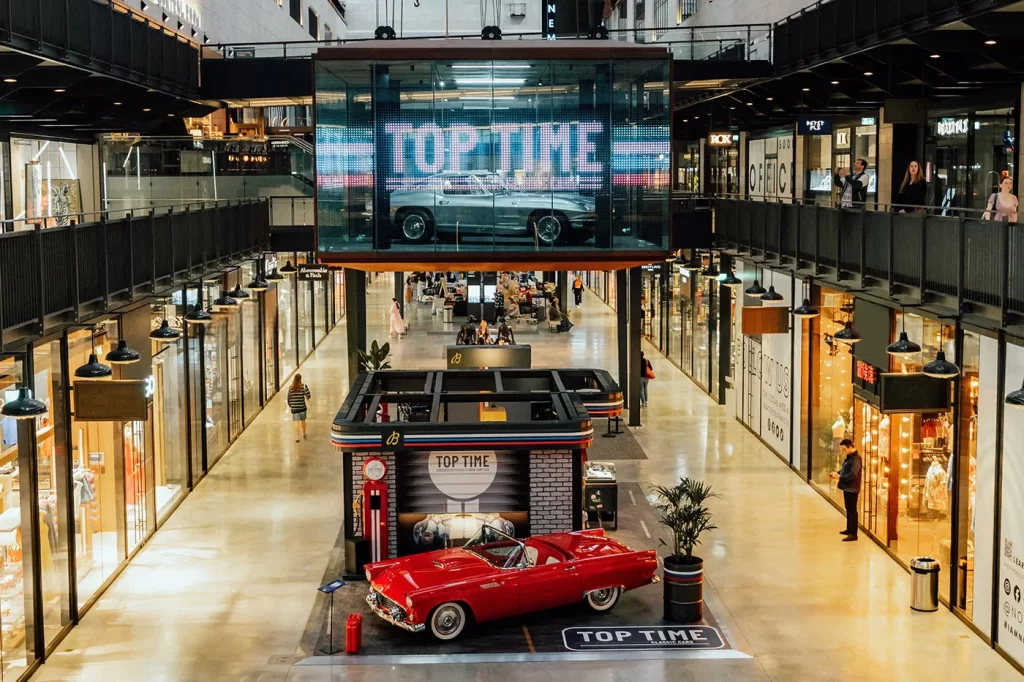 Pop-Up Details:

Battersea Power Station Circus Rd W
Nine Elms
London
SW11 8AL
United Kingdom
More articles:

Art'otel New Boutique Hotel Opens In Battersea Power Station
Breitling Introduces 3 New Models Inspired by Ref. 765 AVI
No Ten Hotel Cigar Lounge and Terrace
Hermès H08 Watches and Wonders 2023: New Colors and Materials
Introducing the Brabus 930: Unleashing Unparalleled Power