Ferrari's introduction of their first crossover-SUV, the Purosangue, has sparked immense demand and contributed to significant growth in the first quarter of 2023. Despite its polarizing appearance and unique nature, the Purosangue has undeniably struck a chord with its intended market. Now, customers have the opportunity not only to choose from the standard Purosangue model but also from a range of customized versions, such as the striking modification created by Carlex Design.
Following the footsteps of Carlex Design's successful reimaginations of the Land Rover Defender and Lamborghini Urus, their take on the Ferrari Purosangue showcases a distinct design centered around a captivating silver and green color palette. One notable feature is the brushed metal-effect silver tone applied to the lower half of the vehicle, extending up to the waistline. As pinstripes and curves start to emerge, they create a visual separation, effectively dividing the car into two halves. The upper doors and bonnet are adorned with a captivating racing green shade, concealing the powerful V12 engine beneath.
Enhancing the overall aesthetic, a fresh set of custom rims adds a touch of sophistication to the Purosangue. Inside the vehicle, the captivating color scheme continues, with an abundance of leather and Alcantara upholstery adorning every touchpoint. The leather features perforations, adding a sporty appearance and tactile feel. Furthermore, stripes running across the seats mirror the exterior design, creating a harmonious connection between the inside and outside of the vehicle.
The Carlex Design Ferrari Purosangue presented above showcases the remarkable craftsmanship and attention to detail. For more information about this tuning company and their customizations, interested individuals can visit their website.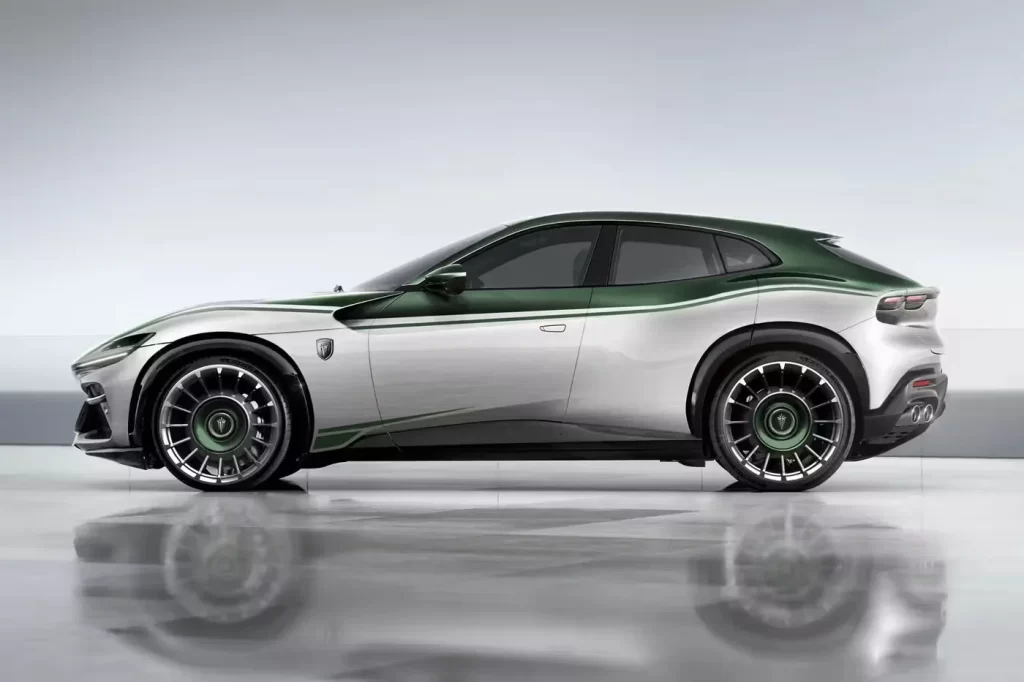 More articles:
Ferrari's Gorgeous New Roma Spider
Cool cigar stands you can buy in 2020
Cohiba – a post Revolution cigar brand. Did you know?
Vice Golf's SS23 Collection Hits All the Right Notes
Luxury and Quality: Exploring the Vianel Brand's Handmade Leather Goods and Accessories