The Genuine Italian Vegetable-Tanned Leather Consortium brings together 20 artisan tanneries of the Tuscan Leather District to protect their niche of high-quality products, united by the same philosophy and values of production which are closely linked to the territory.
Our leather tells our story: who we are, where we come from, what we have done, and how we have lived. Choosing Tuscan Vegetable-Tanned Leather is not only for the intrinsic quality and value of the cigar case but for the emotion that, day after day, accompanies its use.
The Trademarked Guarantee Certificate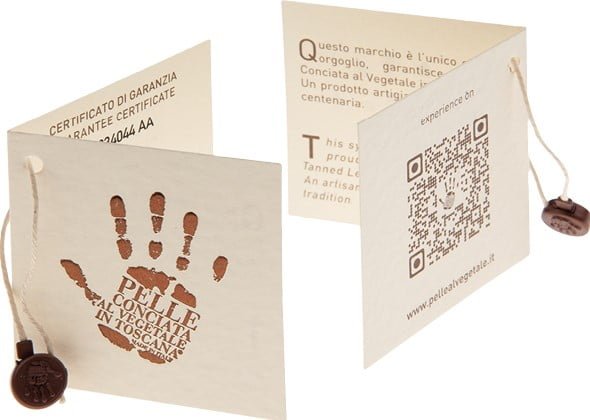 The Guarantee certifies the traceability of the origin, the correct execution of the tanning process, and the natural characteristics of the vegetable-tanned leather produced by the tanneries associated with the consortium. Each trademarked certificate is printed with anti-counterfeiting techniques and bears a progressive serial number that allows the consortium to identify, at any time and anywhere in the world, both the tannery supplying the leather and the manufacturer of the product.
On the back of the card, there is a QR code through which it is possible to enter into the Consortium reality by watching a video on our traditions and it is possible to access our social media.
To attach the certificates to finished products the Consortium proposes the guarantee seal, a cord of natural cotton with an irreversible lock embossed with its logo.
Check the authenticity of your cigar case here.
Sustainability
We know how important the issue of sustainability is today and we believe in the healthy integration within the ecosystem we inhabit. For this reason, the slow process of transformation of our leathers is carried out with only natural vegetable tannins and with total respect for nature. Our leather is:
Made in Tuscany
Metal Free
No Animal Is Killed For Its Skin
Natural Raw Materials
Environmental Certification
Circular Economy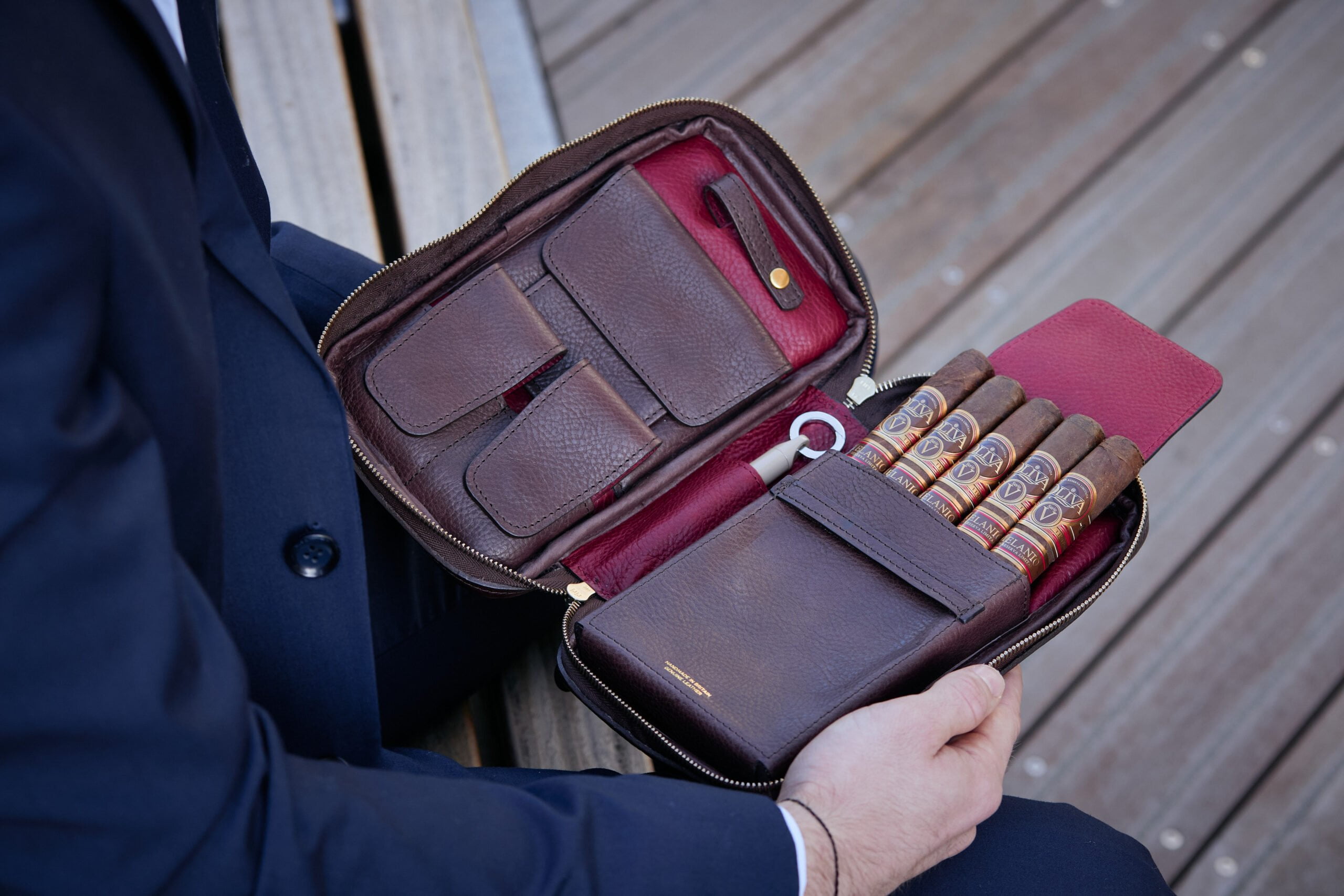 Discover the finishing touches of our leather cigar cases, both sophisticated and functional. Well designed, each cigar case is carefully handcrafted in the United Kingdom, and it is guaranteed to last a lifetime. A cigar case that will exceed your expectations.
More articles:
How To Choose A Great Quality Leather Cigar Case
Sustainability
What Are The Best Cigars In The UK
Natural Burl with Pearl Elements Backgammon Set
Sierra Maestra Blue and Black Leather Cigar Case