Not all cigar gifts are created equal. Sure, our cigars make a wonderful gift for a host. And a selection of Cuban Cigars never fails to please on a colleague's last day at work. But on special birthdays, anniversaries, and Christmas, you may want to think outside the box. So, what do you gift someone who loves cigars? The answer lies in leather cigar cases -full of artisan creations to impress the aficionado. Read on to discover just a few of our most luxurious and indulgent cigar gifts.
Harris Tweed Cigar Case Limited Edition
No, your eyes don't deceive you: we are proud to present the Limited-Edition Harris Tweed Cigar Case, the season's must-have accessory. Utilizing the stylish design of Harris Tweed combined with the Tuscan Vegetable-Tanned Leather, you can always be certain of classic style.
Once crafted in Melton Mowbray, United Kingdom it was shipped oh-so-carefully and displayed in Cavendish No.6 and Davidoff of London, where it stands for all to see and one lucky recipient to own. Said person could have the cigar case for a lifetime. Wouldn't that make an amazing gift…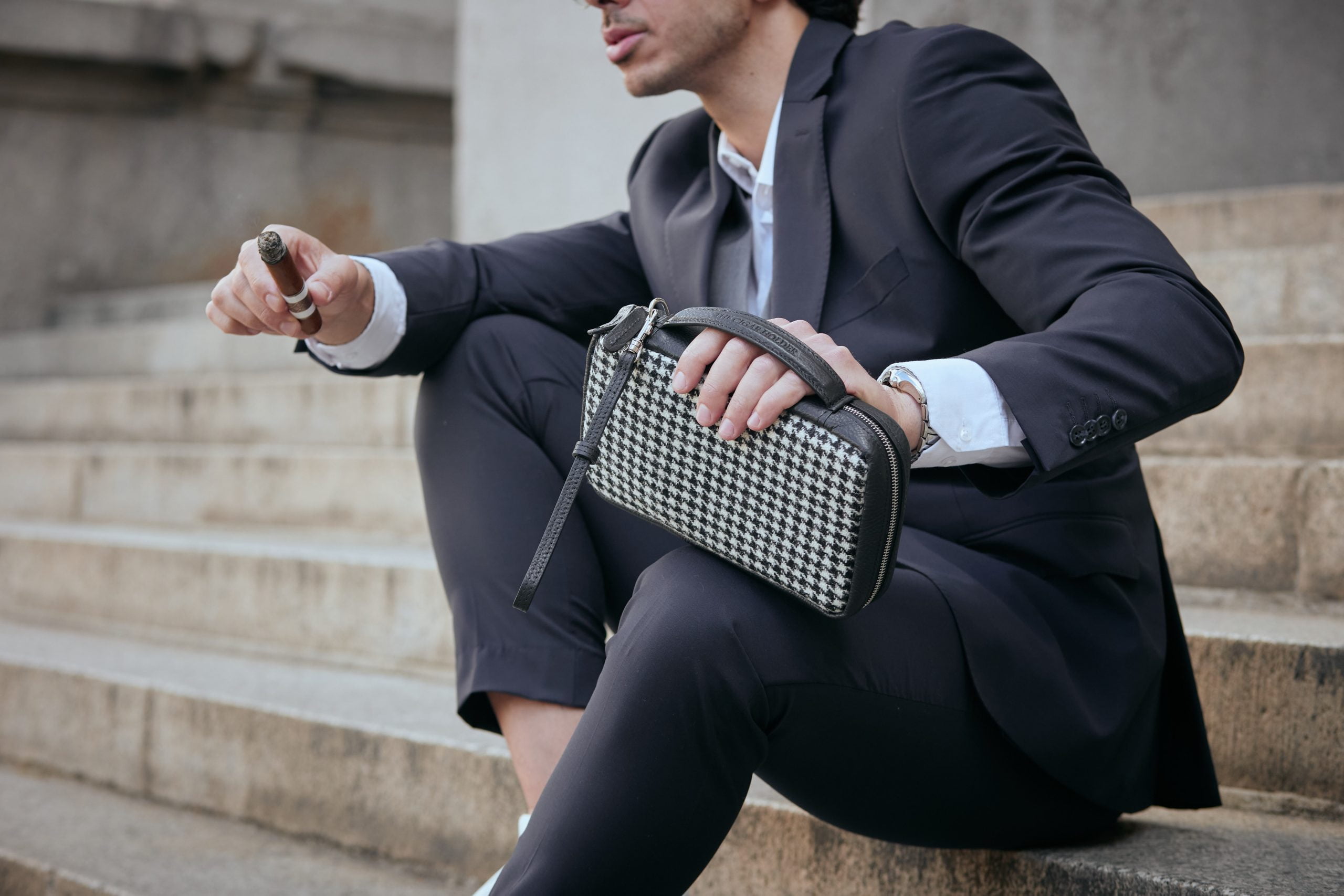 "It took us three days to manufacture the Harris Tweed Cigar Case ."
The Mixed Cigar Samplers
Willy Wonka's got nothing on our mixed cigar samplers. At The Cigar Holder, we select our exclusive mixed cigar samplers. All cigars are kept in our large cabinet cigar humidors at the right temperature and humidity, meaning they are indulgent in both taste and draw. Why don't gift a mixed cigar sampler box to discover new flavours?
Cigar Humidors
Cigar humidors are a fundamental necessity for any cigar smoker, to keep cigars moist, flavorsome and an absolute pleasure to smoke. Kept in the right conditions, handmade cigars will develop and mature, but left unattended, they will deteriorate.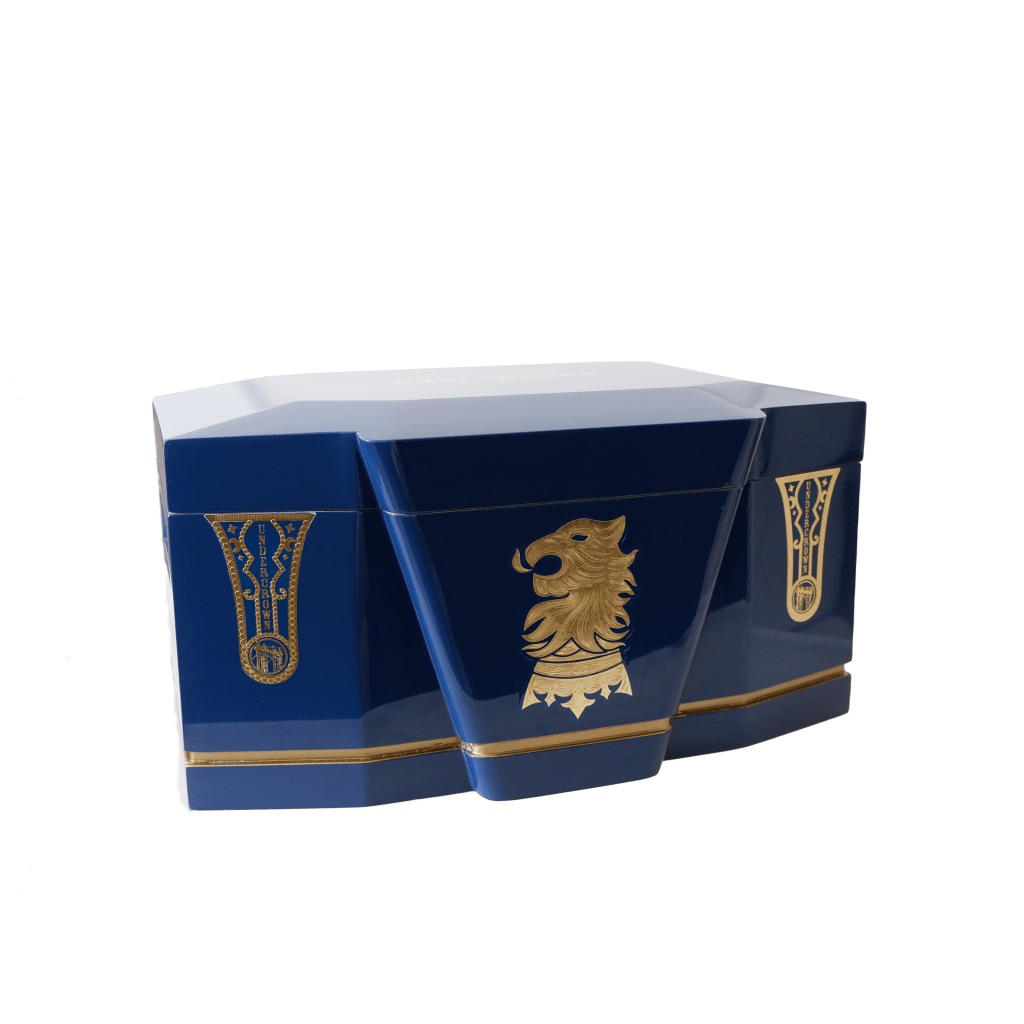 The Drew Estate Undercrown Luxury Humidor is the ultimate Cigar Humidor to store your collection of Undercrown cigars. It presents itself with a gorgeous blue and gold design, refined with a stunning high-gloss finish. If it wasn't luxurious enough already, the golden accents are plated with real 24K gold. This humidor was released to commemorate ten years of Undercrown with the global release of Undercrown 10. This is the only humidor available in Europe.
More articles:
Gift Ideas For Cigar Lovers
FATHER'S DAY GIFT IDEAS
Premium Cigar and Cigar Gift Set
Occasions That Call for Cigar Gifts