Our cigar cases are built to last not just for years, but for generations.
By simply typing the Serial Number in the search bar, you will immediately be able to verify the authenticity of your cigar case.
Through the Warranty Tag, you will learn more about your cigar case and how the leather was created following the traditional Italian artisanal method.
Each tag is printed with anti-counterfeiting techniques and carries a progressive serial number that allows the consortium to identify, at any time and anywhere in the world, both the tannery supplying the leather and the manufacturer of the product.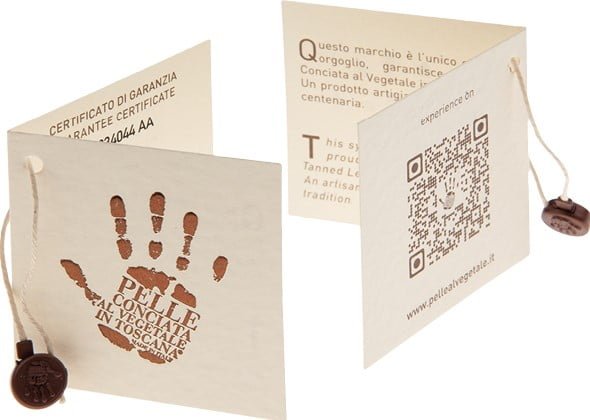 We know how important the issue of sustainability is today and we believe in the healthy integration within the ecosystem we inhabit. For this reason, the slow process of leather transformation is carried out with only vegetable tannins and with total respect for nature.
Be the first to know about our latest research, industry insights, and helpful tips by subscribing to our blog today.
Subscribe to our mailing list and receive 10% OFF on your first order.
More articles:
What Is A Cigar Case
Luxury Cigar Cases – The Cigar Holder
Do Leather Cigar Cases Work
Why are Leather Cigar Cases Expensive?