The world of whisky appears to be in a state of constant transformation, leaving no tradition untouched. This flux might just be leading us towards an era of surprising and delightful innovations. If you've ever sampled a flavoured whisky, you would understand the cloud of scepticism that often surrounds it. However, it's important to embrace the uniqueness of individual palates – there's no shame in relishing what suits your taste.
Flavoured whiskies tend to face an uphill task in earning their place amongst the purists. Still, the 23-year-old apple-flavoured whisky from Crown Royal may have upset the equilibrium. At first glance, it might not seem like a crowd-pleaser, yet it holds a unique appeal that's hard to resist.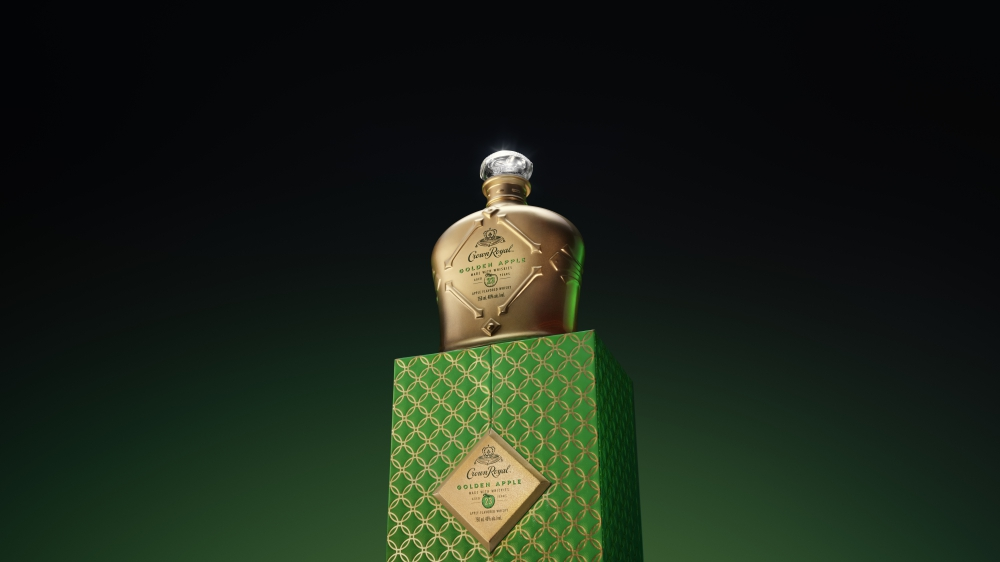 Visualize a £200 apple-infused whisky that has patiently matured for over two decades. This intriguing fusion combines the elegance of a well-aged whisky with the novelty of a flavored variant. Such inventive creations seem almost inevitable in an industry driven by the quest for novel and captivating expressions.
Unravelling the specifics of what sets this whisky apart, however, proves challenging. Crown Royal remains tight-lipped, sharing only that their Golden Apple is a blend of whiskies aged for 23 years, imbued with a distinctive apple flavour – information one could easily infer from the label itself.
Like most Canadian distilleries, Crown Royal follows the practice of producing different styles of whisky, ageing each separately, and blending them to create distinguished offerings. This includes the iconic Deluxe, cradled in its characteristic purple bag, or the esteemed Northern Harvest Rye. The brand has also presented ultra-aged whiskies in the past, including a noteworthy 29-year-old blend. The Regal Apple variant, a flavoured whisky, might not appeal to everyone. However, the Golden Apple stands out as a revelation, offering a mysteriously intriguing experience and potentially exceeding initial expectations.
The aroma profile of Golden Apple begins as one would anticipate, with a strong hint of apple. A nuance of fresh green and red apple can be detected, but it predominantly echoes the candy apple flavour of a Jolly Rancher. This tone extends to the palate, revealing an unexpected complexity, a soft whisper of vanilla sweetness, layered with hints of caramel, a touch of oak, a dusting of nutmeg, and a lingering spice on the finish. This blend undoubtedly makes this whisky a flavoured expression worthy of contemplation.
Adding an apple flavour to a whisky of such maturity might seem whimsical, even irreverent, but why not? It could be time for brands like Ardbeg to consider introducing daring new flavours to their matured malts. Of course, this could be seen as pushing boundaries a bit too far. Regardless, whisky is meant to be savoured. If there's a category of aged whisky ripe for flavour innovation, it's likely Canadian — a type that traditionally doesn't command the same prices or prestige as single malt Scotch or bourbon. Even if you're generally sceptical towards flavoured whisky, I encourage you to consider giving this bottle a try.
More articles:
From Humidor to Glass: How to Taste the Flavors of Cigars in Whisky
Hermès Unveils Equestrian-Inspired Apple Accessories
Touchscreen Feature to Be Added in Apple's AirPod Cases
Cuban Rum and Cigars