The Ferrari Roma Spider is Ferrari's latest marvel. Taking cues from its predecessor, the 2019 Roma Coupé, this model represents a harmonious blend of heritage and innovation. Not only does the Ferrari Roma Spider maintain the iconic 2+2 seating, but it also introduces a top-notch soft top, allowing drivers to revel under the open sky.
Looking under the hood, it's clear the car is a powerhouse. It boasts a 3.9-liter twin-turbo V8 engine. This engine pumps out 612 HP and 561 lb-ft of torque. And that's not all. The power is smoothly sent to the rear wheels via an eight-speed gearbox, borrowed from the well-known SF90 Stradale.
Now, for sound lovers, there's good news. The revamped exhaust system makes sure the V8's voice stands out. Whether you're in town or on a highway, you'll hear that iconic rumble. Also, thanks to a handy wind deflector, external noise stays low.
Regarding the soft top, it's both fast and smart. It takes a short 13.5 seconds to retract. Additionally, it's designed to save trunk space, so you won't have to compromise on storage.
Some may worry about added weight with convertibles. However, Ferrari thought of that. They used a light aluminum frame. As a result, the Spider remains agile and fun to drive.
In terms of speed, it doesn't disappoint. The car dashes from 0 to 62 MPH in just 3.4 seconds. And its max speed? An impressive 198 MPH. In summary, driving it is pure joy.
Last but not least, the price. It's expected to be a bit higher than the Coupé's $268,895 USD. Yet, for many, the unique features make it worth the cost.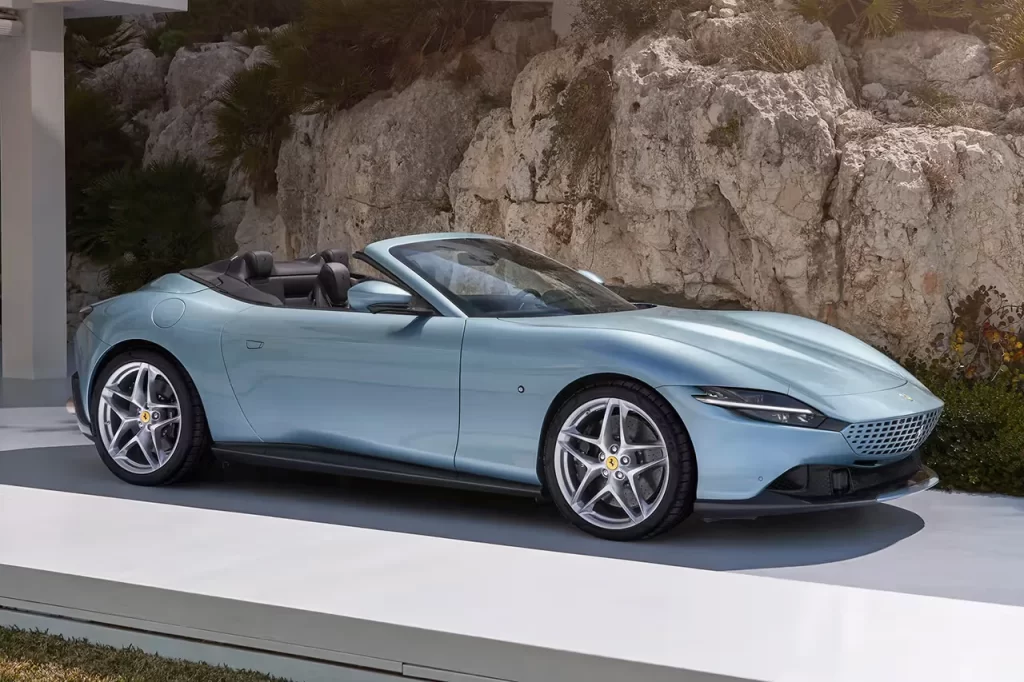 For more automotive news subscribe to our mailing list today.
More articles:
Nissan Unveils Plans for "R32EV" Electrification Project to Revamp Iconic Skyline GT-R
Rolls Royce unveils the final V12 coupe, the Black Badge Wraith Black Arrow
Gucci Unveils Crystal-Encrusted Teddy Bear Minaudière Bags at $43K USD
Order cigars online
Top tips for cigars online shopping