Prepare to be amazed by the successor to the beloved SVR, the all-new Range Rover Sport SV. This performance-focused flagship SUV lives up to all expectations and more.
Underneath its hood, you'll find a BMW-sourced mild-hybrid twin-turbo 4.4-liter V8 engine that delivers a whopping 626 BHP and 750 Nm of torque. With a 0-60 MPH time of just 3.6 seconds and a top speed of 180 MPH, this SUV is a force to be reckoned with.
But it's not just about power. The Range Rover Sport SV features a groundbreaking 6D Dynamics suspension system, combining hydraulic interlinked dampers, height-adjustable air springs, and pitch control. This innovative setup ensures a sports car-like handling experience, with minimal body lean and maximum grip on and off the road.
Noteworthy advancements don't stop there. The new Range Rover Sport SV introduces the option of Brembo carbon ceramic brakes with eight-piston SV calipers, providing exceptional stopping power. Additionally, it offers 23″ carbon fiber rims, reducing unsprung weight and adding a touch of drama to the exterior.
Speaking about the vehicle, Nick Collins, Executive Director of JLR's Vehicle Programmes, describes it as a supreme blend of performance, desirability, capability, and refinement. This high-performance SUV is a testament to the expertise of their specialists.
Inside the Range Rover Sport SV, you'll discover carbon fiber-backed performance seats and the option of the Body and Soul Seat (BASS). This unique feature utilizes SUBPAC™ tactile audio technology to create a multi-dimensional audio experience, enhancing the in-car audio quality.
Pricing details are yet to be announced, but an estimated starting price of around £140,000 GBP seems plausible. Get a glimpse of the new Range Rover Sport SV, a true masterpiece of power, performance, and luxury.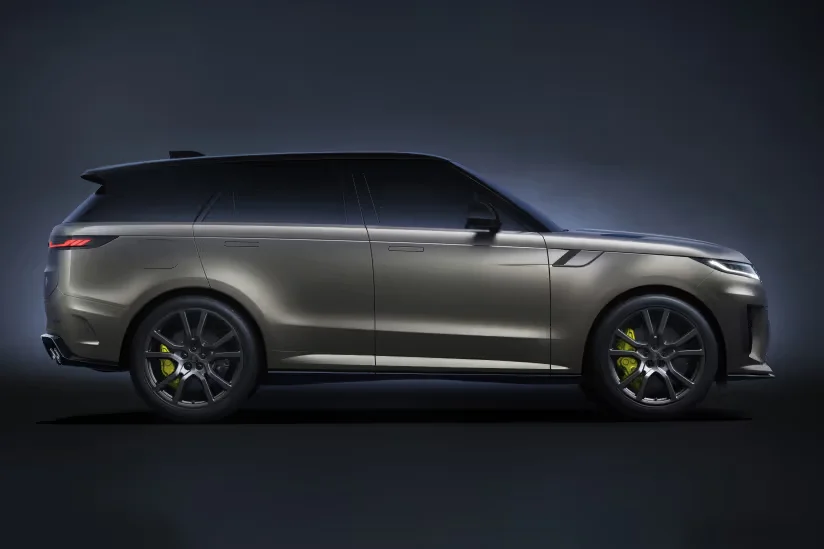 More articles:
Revamped Land Rover Range Rover by Mansory
Matching the taste – Enjoying a Habano
Davidoff Cigars Range