Hublot and Maxime Büchi have collaborated once again to create the third edition of their Spirit of Big Bang watch series. Büchi's unique style of geometric tattoo art is evident in the design, which stays true to the series' distinctive aesthetics while incorporating a new vision.
The Spirit of Big Bang Sang Bleu has a 42mm case that is both structural and faceted, with enhanced dimensions and ergonomics for added comfort. The watch is available in three variations: All Black ceramic and Titanium, each limited to 200 pieces, and King Gold, limited to 100 pieces. Additionally, two diamond-encrusted versions are available in King Gold and Titanium.
Sang Bleu's iconic and geometric tattoo aesthetics have been seamlessly translated onto the watch's case and bezel. Despite its bold and gender-neutral design, the watch has been thoughtfully designed with generous proportions to ensure an ergonomic and comfortable fit for all wrist sizes. Büchi's artistic language can also be seen on the caseback, where the HUB4700 self-winding skeleton chronograph movement is visible.
If you're interested in the new Spirit of Big Bang Sang Bleu, you can inquire about it on Hublot's official website. Prices range from $28,300 USD to $70,400 USD.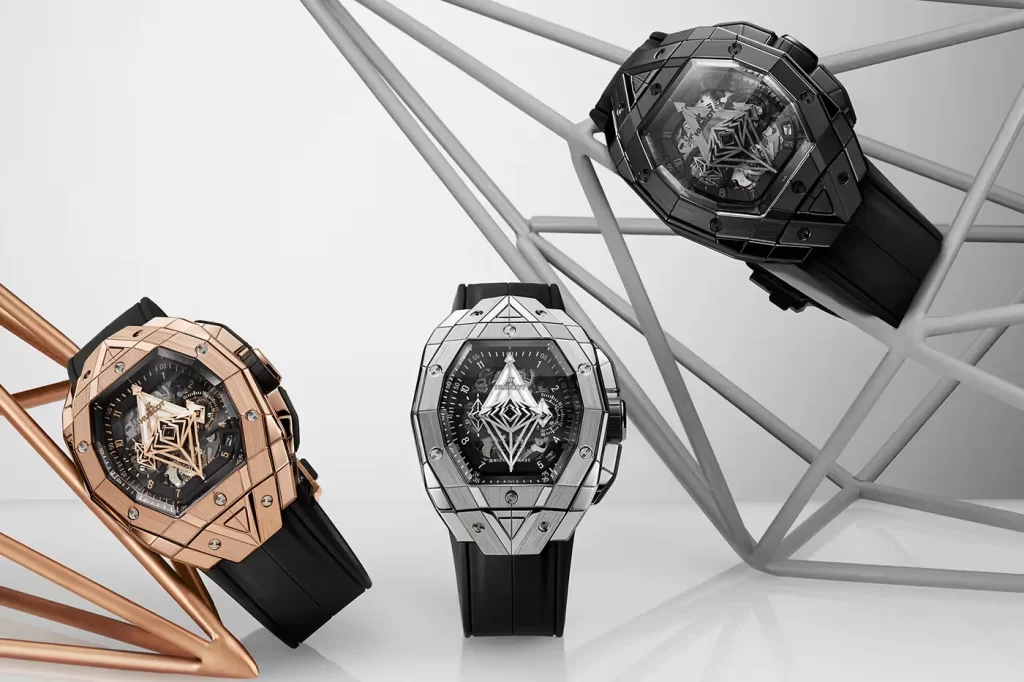 More:
Harris Tweed Cigar Case Limited Edition
Davidoff Year Of The Rabbit Limited Edition 2023 Cigars
Davidoff Year Of The Rabbit Limited Edition 2023 Cigars Box
Davidoff Winston Churchill Limited Edition Perfecto 2022
Davidoff Year of the Tiger Limited Edition 2022 Cigar
Davidoff Cigars Range