Explore MB&F's HM8 Porsche 918, a remarkable timepiece inspired by the iconic Porsche 918 Spyder. This limited edition masterpiece blends high-end watchmaking with automotive design, creating a fusion of style and precision.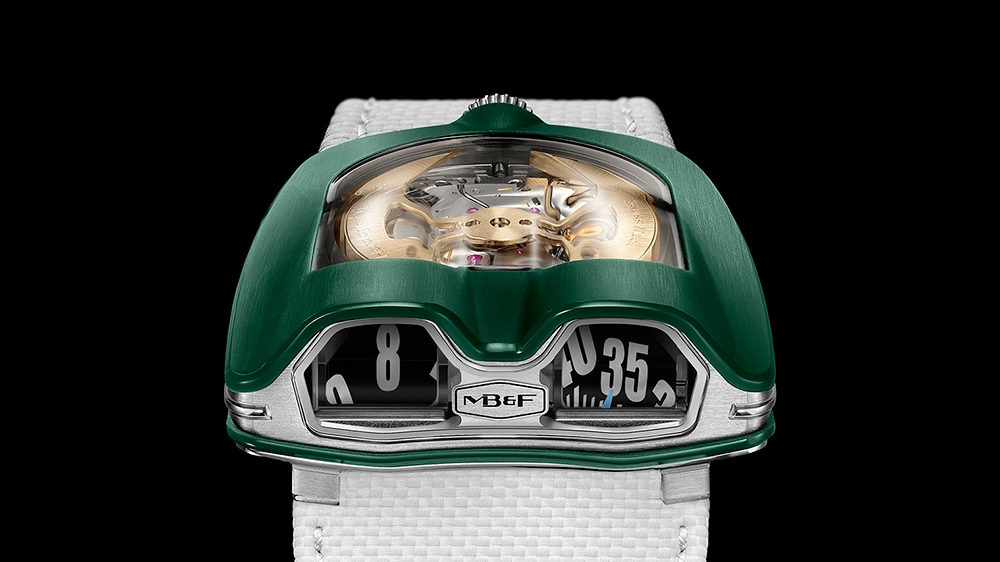 Maximilian Büsser, the founder of MB&F, always had an affinity for automotive design, and this is vividly reflected in his Horological Machine collection. This is particularly noticeable in the first HM8, unveiled in 2016, which bore a remarkable likeness to the Can Am race car in its design.
The original timepiece featured a design reminiscent of a car chassis, complete with two roll bars typical of a race car. The new iteration, however, incorporates a double roll hoop structure, much like the one adorning the Porsche 918 Spyder. It accommodates a traditional speedometer dial with a bi-directional jumping hour and trailing minutes. This design aspect further showcases the integration of the car and watch themes.
A double-domed sapphire crystal adds to the timepiece's overall aesthetic, providing an unhindered view of the intricacies of the watch's engine. The casing is crafted from Grade 5 titanium, boasting a finishing of either British racing green or white Carbon Mocrolon. A colour-contrasting strap in Calfskin – white for the green watch and vice versa – perfectly rounds off the look.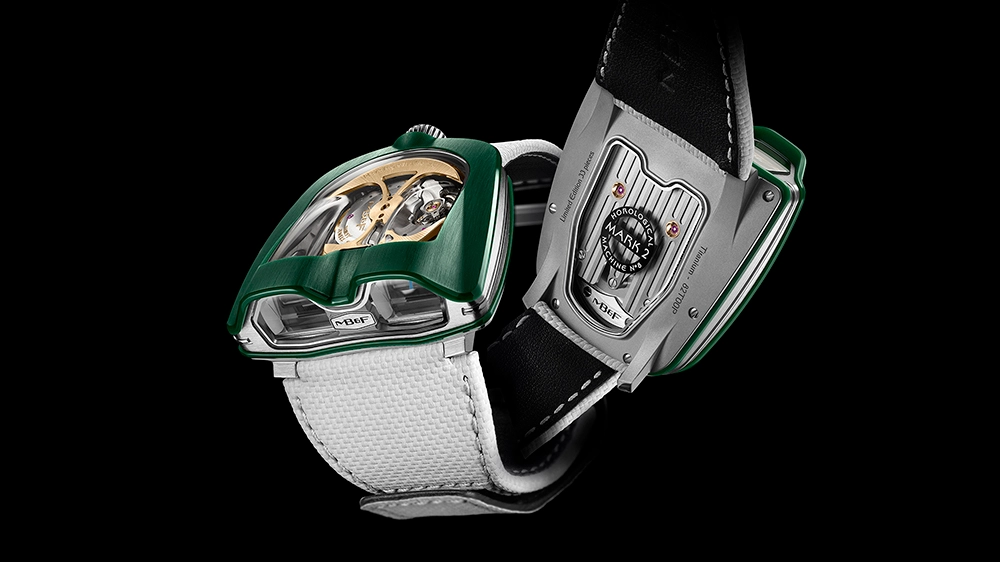 While the exterior of the HM8 Mark 2 is decidedly new, the heart that powers it is the same reliable mechanism as its predecessor, built on its Girard-Perregaux base. The movement consists of 247 intricate parts, including 30 jewels and a 22-karat-gold winding rotor – adorned in green for the white model. It also provides a robust power reserve of 42 hours.
Available now, the HM8 Mark 2 is priced at $78,000, which is a fraction of the Porsche 918 Spyder's starting price of $845,000. If the green version is your preference, you'd best act with the speed of the supercar it's modelled on – it's a limited edition with only 33 units available.
More articles:
Transform Your Porsche 911 GT3 into a Track Beast for $57,300 USD
Sierra Maestra Cigar Case Masters Green
Test Drive: Porsche's Cayenne Turbo GT – Unleashing Power for Daily Use
Ferrari's Centenary Mark at Le Mans – A 50-year Triumph Rediscovered
Your Special Day Deserves the Perfect Cigars: How to Choose the Best Cigars for Your Wedding Day