The realm of spirits is in constant flux, powered by innovation and exquisite craftsmanship. One notable addition to this dynamic story is Raj Bhakta, the founder of the renowned rye whisky brand, WhistlePig. Despite a less than friendly parting with WhistlePig in 2019, Bhakta has since blazed a new trail with Bhakta Spirits. The newest treasure from this venture is a vintage rum, designed to enchant brown spirits lovers, especially those partial to whisky.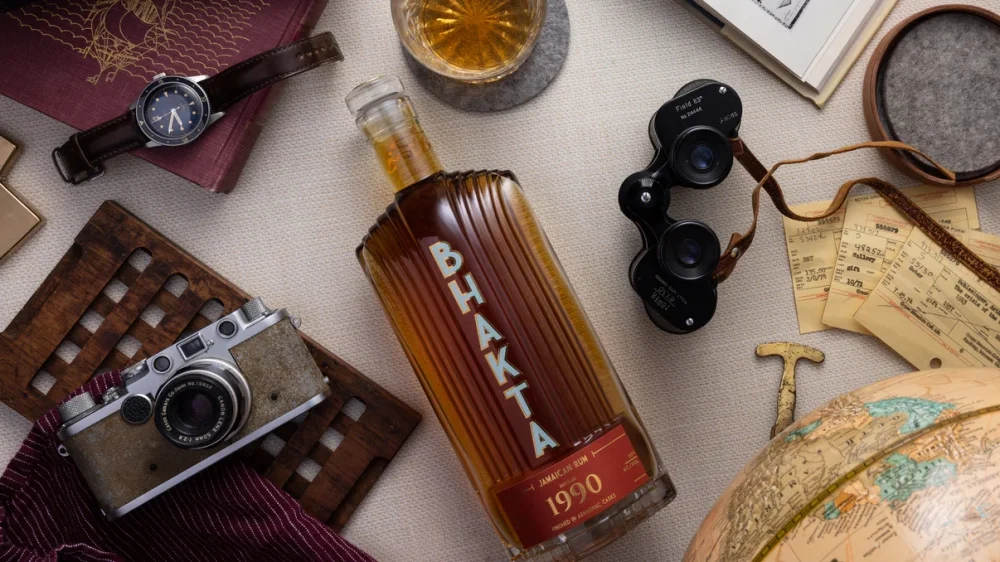 Bhakta Spirits has been tirelessly delving into the world of Armagnac, a spirit akin to Cognac but lesser known, yet equally enchanting. The company has introduced a range of rare vintages, intriguing blends, and singular cask expressions from the esteemed French region. A recent addition to their collection is a 10-year-old bourbon matured in Armagnac casks. There are also whispers of an upcoming rye whisky release. But the pinnacle so far is the brand's debut rum offering – a true exotic rarity.
The Bhakta 1990 Rum masterfully blends two distinctive spirits: a 25-year-old column still Jamaican rum from the Clarendon/Monymusk distillery, forming 35% of the blend, and a 23-year-old Jamaican pot still rum from Appleton Estate, accounting for the remaining 65%. These were combined in 2014, then aged further in second-fill bourbon and rye barrels from Indiana's MGP. The pièce de résistance? An iconic Armagnac cask finish. Bottled at cask strength, a robust 124 proof, this complex yet potent rum has no added colour or sugar. Bhakta Spirits co-founder Leo Gibson hints at a captivating aroma of orange, butterscotch, pipe tobacco, banana, and honeydew, alongside a palate flaunting notes of fig, red fruit, and clove.
Bhakta confesses that the discovery of this rum was nothing less than revolutionary. Its incredible complexity and depth of flavour had him transfixed, and he's eager to introduce it to collectors, connoisseurs, and those who cherish finely aged rum. Bhakta's quest for the oldest, rarest, and most magnificent spirits has taken him around the world since his WhistlePig days. The Bhakta 1990 Rum, with its outstanding quality, halted him in his tracks and undeniably earned a spot in their world-class collection of vintage spirits.
Only 1,500 bottles of this unique vintage rum are available, which can be procured directly from the Bhakta Spirits website for £400. For whisky enthusiasts, there are still some bottles of the 2013 bourbon up for grabs on sites like Total Wine.
More articles:
Mount Gay Unveils a Whiskey-Lover's Delight: Their Latest Master Blender Collection Rum
Cuban Rum and Cigars
From Humidor to Glass: How to Taste the Flavours of Cigars in Whisky
Maxime Büchi Joins Hublot for Limited Spirit of Big Bang Sang Bleu Collection
A Sip of Innovation: Could this 23-Year-Old Apple Whisky Impress Even Die-Hard Purists?