Porsche, the renowned German car manufacturer, has reaffirmed its commitment to the iconic Porsche gas-powered 911. Despite the automotive world's transition to electric vehicles, the 911 will retain its internal combustion engine for an indefinite period.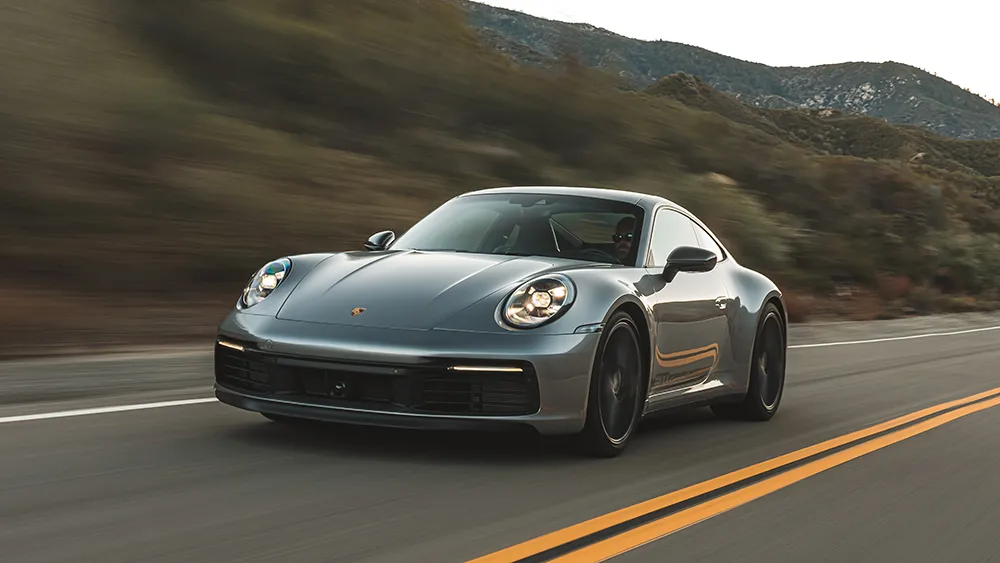 Porsche is heading towards a greener future, with an aim for electric vehicles (EVs) making up 80% of sales by 2030. However, the classic 911 model will stay with its ICE for now.
Since the Taycan's release in 2019, Porsche's shift to EVs has been clear. Over the next two years, EV versions of the Macan and 718 models are due. A fully electric Cayenne might follow soon after. Even so, the launch of a 911 EV may be delayed, says Karl Dums, who leads Porsche's e-fuels team.
The news agency received his assertion that Porsche's transition to EVs is underway, while the production of the 911 with an ICE will be sustained as long as feasible. This makes sense, as the 911 is a key model for Porsche. Since 1964, over a million 911s have been made, making up 13% of Porsche's 2022 sales.
While Porsche has not said that the 911 will be the last ICE car it makes, hints suggest this. Porsche has invested in e-fuels, notably the Chilean firm HIF Global. It's also urging the EU to let e-fuel cars be sold after 2035 when a tough ban on gas and diesel vehicles will start.
Though Porsche has not replied to Robb Report's comment request, it seems clear that the 911 will keep its ICE for now. However, a 911 hybrid is in the works. Porsche CEO Oliver Blume confirmed that a "sporty" hybrid is being made, though a release date is not yet known.
More articles:
Aston Martin to Introduce Four New EVs, Departing from Existing Models
Test Drive: Porsche's Cayenne Turbo GT – Unleashing Power for Daily Use
Transform Your Porsche 911 GT3 into a Track Beast for $57,300 USD