Shelby American celebrates the 100th birthday of Carroll Shelby, the legendary automotive designer, racing driver, and entrepreneur, with a limited edition tuning package for the Ford Mustang Mach-E GT SUV. The Carroll Shelby Centennial package is exclusively available in Europe for the 2021-2023 model year Mustang Mach-E GT SUVs, with only 100 units offered. The package, which can be added to new vehicles at select Shelby dealers or retrofitted to privately-owned vehicles, marks Shelby American's first venture into production electric vehicles.
To improve stability, Shelby lowered the Mach-E GT by over an inch, reduced weight, and decreased rotating mass based on extensive testing that accounted for EV's unique handling dynamics. The package also features forged aluminum wheels, classic Shelby styling with vinyl striping, and all-carbon fiber trim on the hood, front lower splitter, front grille, mirror covers, and lower door trim. The power output remains the same as the standard 480 hp Mach-E GT.
The limited-edition package starts at €24,900 (approximately 27,710 USD), excluding the base vehicle. Visit the Shelby website for more information and a closer look at the vehicle.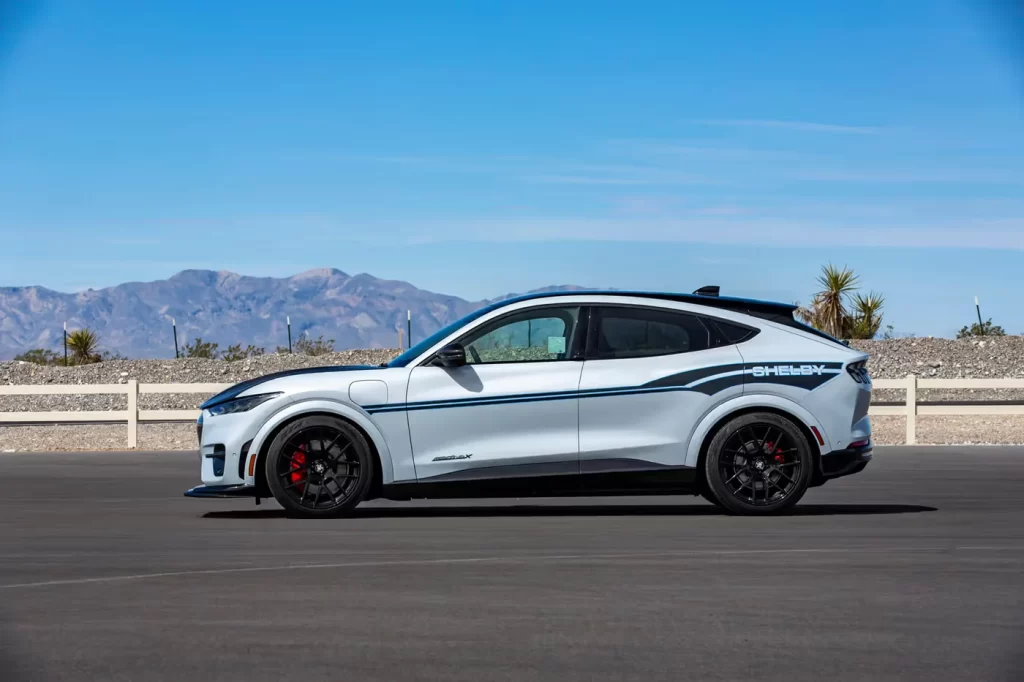 More articles:

Introducing Polestar's Latest Electric SUV Coupé
Jeep Unveils One-of-a-Kind Concept Vehicle: A Fusion of Classic and Modern
Nissan Unveils Plans for "R32EV" Electrification Project to Revamp Iconic Skyline GT-R
What is a Cigar Mystery Box