Tiffany & Co., the renowned luxury jewelry brand, has released four limited-edition watches in honor of the revamp of its Fifth Avenue flagship store. The store, now named the Landmark, received a facelift after 83 years at the location. To commemorate this occasion, Tiffany & Co. has unveiled a collection of exclusive products that pays homage to Peter Marina, who designed the store.
The Landmark boutique models feature unique design elements, including the Tiffany & Co. logo at the 10 o'clock mark on the dial, a nod to the brand's early location in Lower Manhattan in the late 1800s. The 5 o'clock and 6 o'clock markers are removed and replaced with "727," a tribute to the 727 Fifth Avenue address. Each of the watches is limited to just 100 pieces, and all come with a color printing of the new store under the sapphire-crystal casebacks.
The collection includes two iterations of the timepiece, one with a rose-gold case and cream-colored dial paired with a brown alligator leather strap for $10,000 USD. The other option, priced at $35,000 USD, is decked out in pavé diamonds on the dial and a rose-gold casing. This watch comes with a classic black and Tiffany Blue alligator-leather strap option.
Finally, there's a one-of-a-kind wrist piece, with the price available upon request, inspired by Washington Square and adorned in diamonds. The hour markers take their design cues from the park's fountain, while the diamond bracelet mimics the hexagonal-shaped pavement. Two renditions are offered, one with a blue-sapphire dial and another with diamonds.
All four watches are exclusively available at the revamped Tiffany & Co. Landmark boutique in NYC. The limited-edition collection is a fitting tribute to the store's history and the brand's commitment to luxury and exclusivity.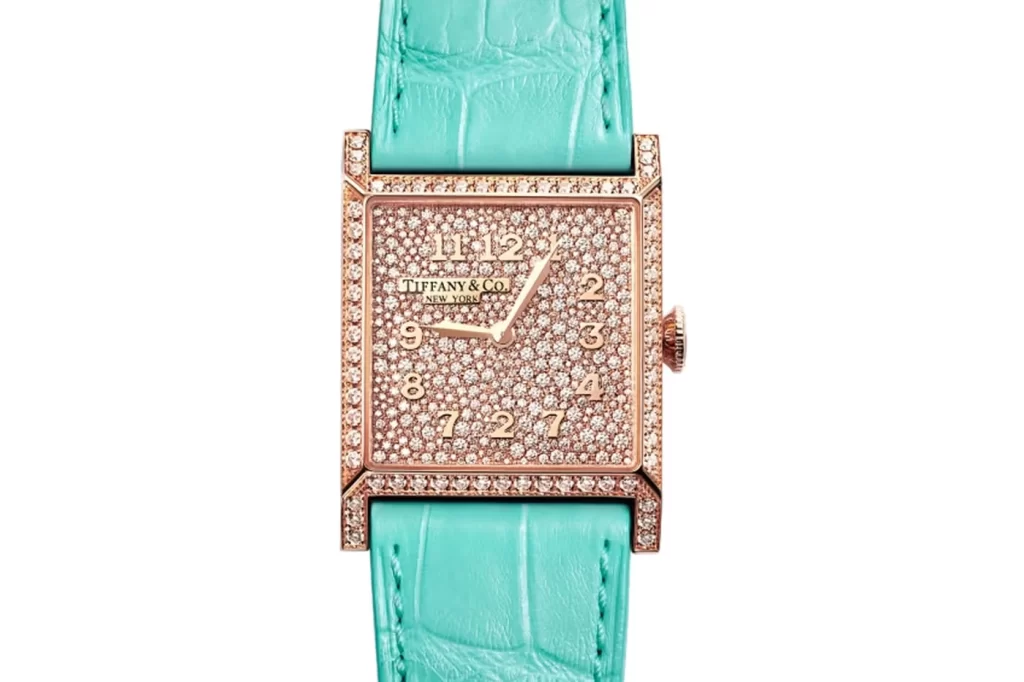 More articles:

Oscar Valladares Tobacco & Co.
Caldwell Unveils Blind Man's Bluff Toro Deluxe
The Billionaire Timeless Treasure from Jacob & Co. is priced at $20M USD
Storing Cigars In Factory Boxes