Every cigar lover knows that savouring a cigar goes beyond just taste. It's a journey. From the moment you choose your cigar to the accessories you deploy, each step contributes to the overall experience. That's precisely where the Sierra Maestra Cigar Case comes into play.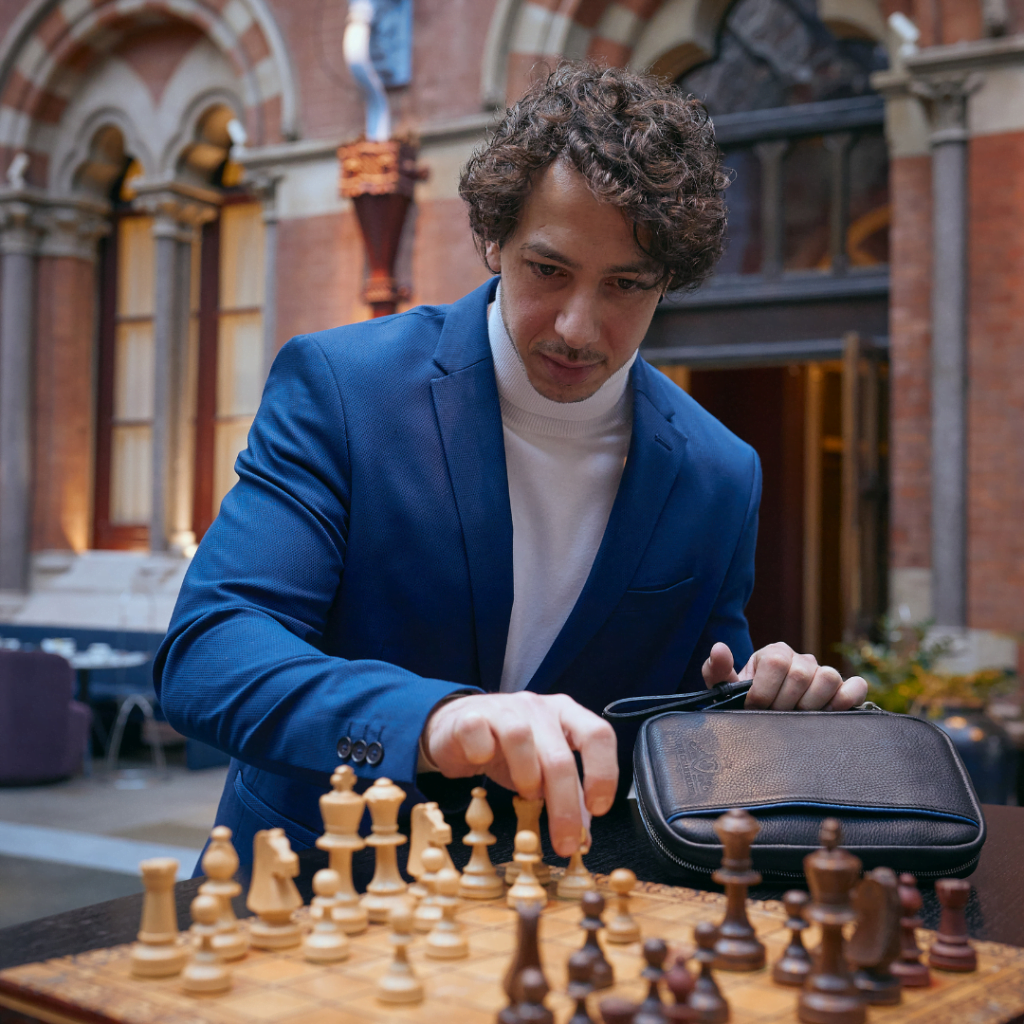 Artistry & Craftsmanship
The Sierra Maestra Cigar Case isn't merely another case on the shelf. Crafted by the deft hands of skilled British artisans, it stands as a testament to workmanship and attention to detail. Using premium Tuscan Vegetable-Tanned Leather, the case not only exudes luxury but also echoes your refined taste and appreciation for top-tier quality.
Safety First: Elegance & Protection
Naturally, you want the best for your cigars. So, with the case's built-in Metal Cigar Guardian, you can rest assured they are in safe hands. Furthermore, it's spacious enough to comfortably hold 4 – 6 cigars, making it the perfect travel companion for cigar enthusiasts. Moreover, with the inclusion of the Boveda 8g 69% pack, your cigars are guaranteed to retain their freshness for up to two weeks.
More than Just a Cigar Case
Beyond its primary purpose, the Sierra Maestra Cigar Case is intricately designed to cater to modern-day requirements. There are specific compartments for lighters, cutters, and other essentials. There's even a discreet compartment for cards. And of course, the Swiss Riri Zipper amplifies the luxury quotient.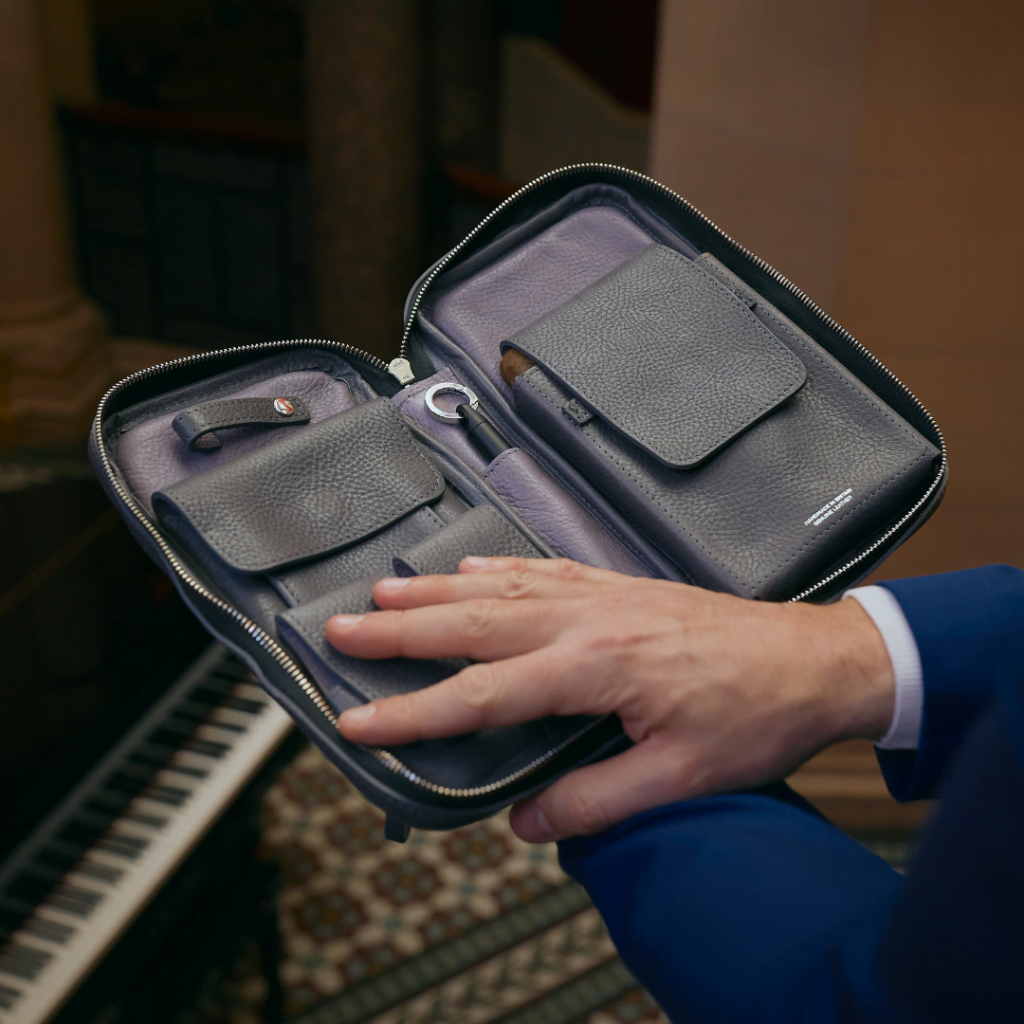 Authenticity & Assurance
It's not just about looks. The Sierra Maestra Cigar Case is a promise of quality. Recognised by its unique trademark, the Tuscan Vegetable-Tanned Leather is more than just visually appealing—it's a commitment to eco-friendliness. Plus, each case comes with a warranty card that's a seal of genuine quality, craftsmanship, and the organic nature of the leather.
Maintenance Tips
Keeping your case in pristine condition is simple. Just wipe it down with unscented, non-alcoholic wipes, and steer clear of products that could tarnish its finish. If any marks do appear, a gentle rub can often do the trick.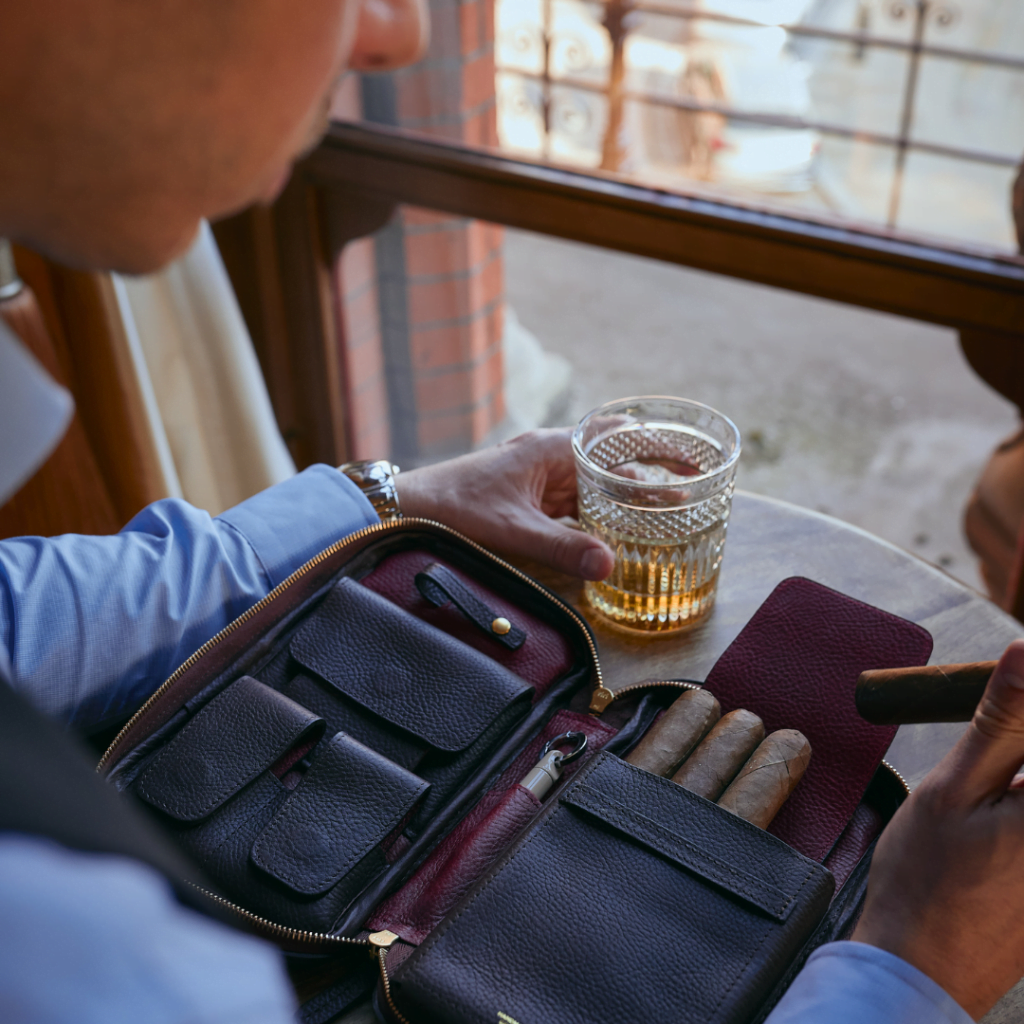 In Conclusion
Whether you're a seasoned cigar aficionado or just someone with a penchant for luxury, the Sierra Maestra Cigar Case is more than an accessory—it's an emblem of elegance and class. So why wait? Dive deep into the world of luxury and let the Sierra Maestra Cigar Case redefine your cigar experiences.
More articles:
Best Handmade Cigar Travel Case
Sierra Maestra Blue and Black Leather Cigar Case