Lexus has once again set the bar for luxury with its latest release, the Lexus LM. The name stands for "Luxury Mover," and it's clear that the focus is entirely on the passenger experience. While some may refer to it as a minivan, it's much more accurate to describe it as a home on wheels.
This is the first time Lexus has entered the chauffeur-driven passenger experience sector, a market that is typically dominated by legendary marques such as Mercedes-Benz, Bentley, Rolls-Royce, and Maybach. In order to compete with the best, Lexus has poured all its expertise and resources into the new LM.
The exterior of the car is just as impressive as the interior, featuring a massive front grille and a sweeping rear design. However, the focus of the vehicle is undoubtedly the passenger experience. Customers can choose from a seven or four-seat layout, with the latter providing large, airline-style seats that can be made fully horizontal. This level of comfort takes Lexus Omotenashi hospitality to a new level.
The interior of the LM is designed with all the modern conveniences that one might find at home or in the office. It features a 48-inch HD widescreen monitor, a refrigerator, and smartphone-style control of the cabin environment. Additionally, you can control your personal preferences for seat settings, lighting, and climate control with a single button. A bespoke 23-speaker Mark Levinson 3D Surround Sound System provides the ultimate audio experience.
The LM has several technological advancements, including thermal sensors that precisely control and direct heating and ventilation. The seats counteract head-sway to keep you feeling level, and clever packaging ensures optimum headroom. Active Noise Control cancels unwanted sounds inside the cabin, while noise-reducing wheels and tires add to the quiet experience. For the four-seat version, you'll also find a non-sound-absorbing five-layer headlining that increases sound insulation by 40%.
Under the hood, the LM is powered by a 2.5-liter self-charging hybrid engine, and it comes with a suite of safety features and driving aids to make your chauffeur's life a bit easier.
In summary, the Lexus LM is an exceptional luxury vehicle that prioritizes the passenger experience. With its first-class amenities, cutting-edge technology, and impeccable design, it's a vehicle that truly stands out in its class.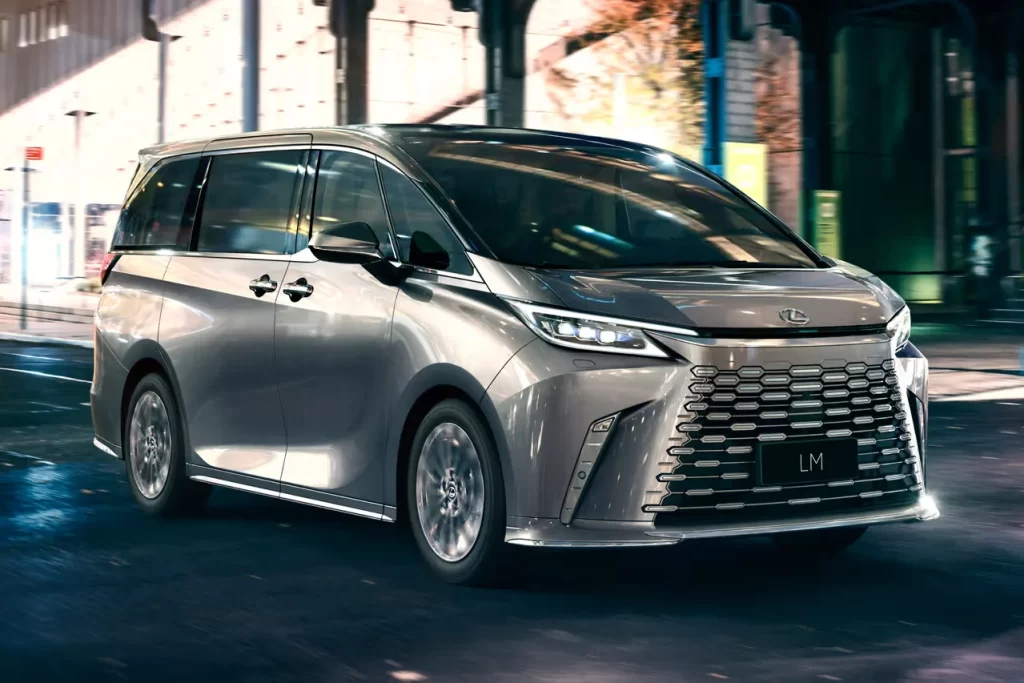 More articles:
Luxury Cigar Case Made in Britain
Touchscreen Feature to Be Added in Apple's AirPod Cases
Boveda Butler Renamed CI Smart Sensor
Luxury Cigar Cases – The Cigar Holder