Gucci has always been synonymous with luxury and style, and the brand's latest addition to its homeware collection is no exception. The Decorative Crocodile Game Set is a perfect blend of luxury and elegance, designed to elevate your home and your gaming experience.
The exterior of the game set is bound in a luxurious Crocodile casing, featuring natural Crocodile skin and golden GG hardware. Once you open the set, you'll find a selection of 1950s-inspired games that will entertain everyone in the house. The inside is printed with Gucci's Grotesque Garden motif, which perfectly complements the set of playing cards that come with it.
The marble monogram pieces and glittered dice included in the set are a testament to Gucci's commitment to quality and design, making it a must-have for any game enthusiast or collector. Whether you're entertaining guests or looking to unwind with family, this game set is the perfect addition to your home.
The Decorative Crocodile Game Set is available on Gucci's website for $37,000 USD. It's more than just a game set; it's a statement piece that adds a touch of luxury and elegance to any room. Don't miss out on the chance to elevate your home with this stunning addition to Gucci's homeware collection.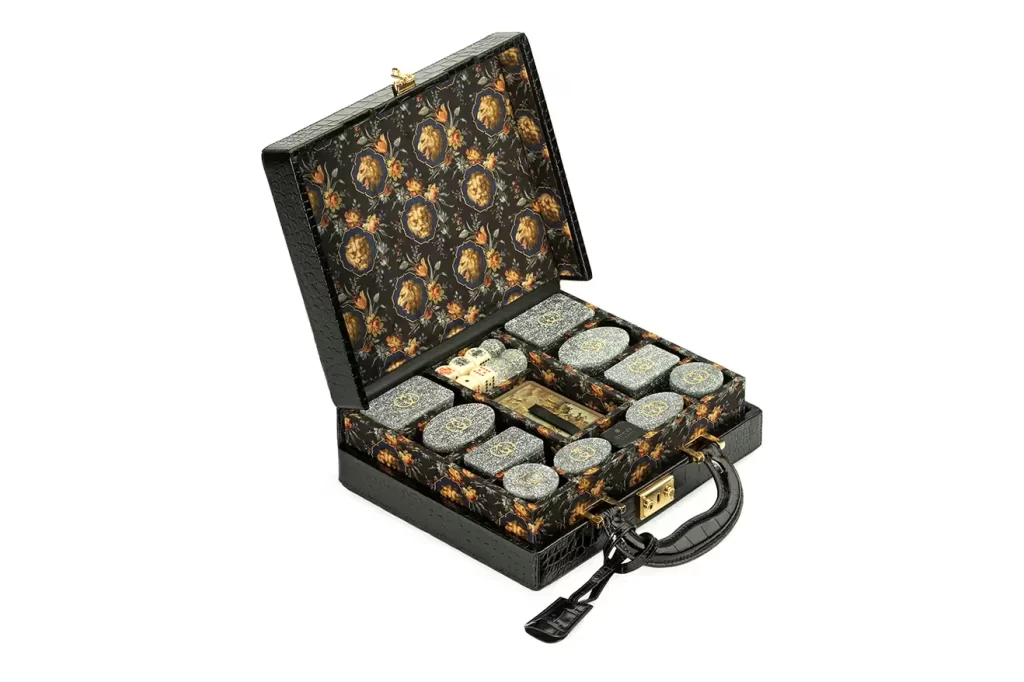 More articles:
Adidas and Gucci Collide for a SS23 Apparel and Footwear Collection
Mercedes-Benz Unveils the Luxurious Maybach EQS SUV
Gucci Unveils Crystal-Encrusted Teddy Bear Minaudière Bags at $43K USD
FATHER'S DAY GIFT IDEAS