Undoubtedly, Macallan has, for a long time, set the standard in the distinct market of ultra-aged, sherry cask-matured single malt whiskies, often hitting record-breaking auction prices. Yet, a stunning 40-year-old competitor from The Singleton is primed to make its mark. Predominantly aged in sherry casks, this new addition offers a subtler experience than Macallan, but its flavor is no less compelling.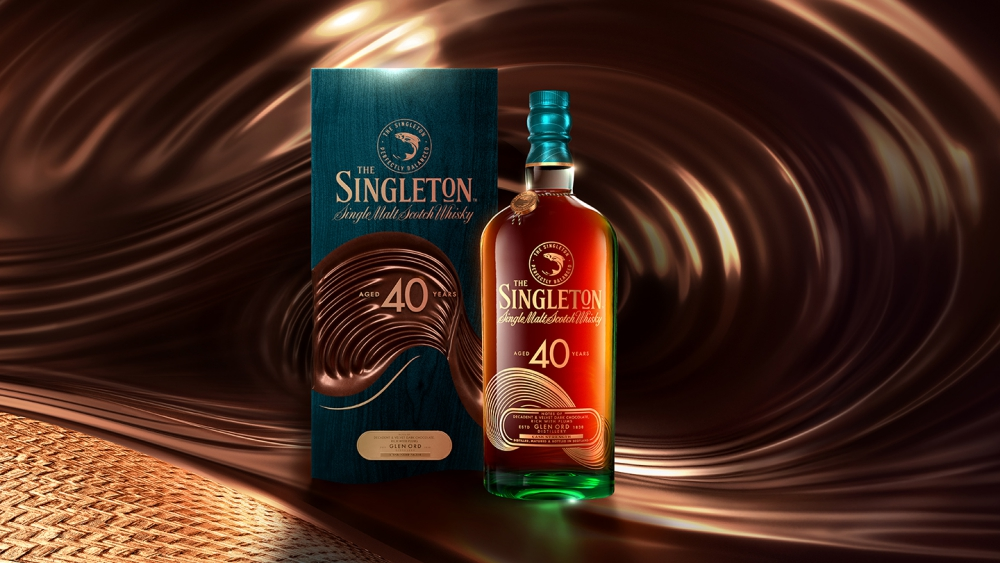 The Singleton is a shining star amidst a wealth of whisky labels owned by Diageo. Its singularity stems from its production being spread across three distinct distilleries – Dufftown, Glendullan, and Glen Ord – a practice rather unconventional in the Scotch whisky world. This newest 40-year-old gem originates from the last of these three distilleries and is the final, most mature release of the grandly named Epicurean Odyssey Series. Its predecessors were the beautifully aged 38 and 39-year-old whiskies.
Reflecting its illustrious title, this whisky has been crafted to enhance the dining experience, underscoring its gastronomic partnership. To showcase this harmonious relationship between food and drink, the brand joined forces with renowned pastry chef Eunji Lee from Lysée in New York City. Chef Lee has carefully crafted a pecan financier, delicately mirroring the exquisite flavour profile of this Singleton whisky.
In contrast to the conventional maturation process of The Macallan, which favours exclusive sherry-seasoned casks, The Singleton 40-Year-Old has embarked on a complex ageing journey. The whisky spent its first 12 years in bourbon barrels before moving into 13 custom barrels seasoned with a unique blend of PX and Oloroso sherry, where it matured for another 28 years. In the end, a selection of eight casks underwent a special finishing process in Zacapa XO and Royal Rum barrels before being masterfully blended with the remaining five barrels.
This extended ageing in a variety of distinctive woods yields a single malt that's truly extraordinary. Eschewing the intense tropical fruit notes typically associated with whiskies of this age, it instead leads your palate on a remarkable journey. The whisky begins with a gentle nuance of vanilla custard, setting the stage for intriguing notes of spice, rum-soaked raisins, banana, apple, and orange. A hint of mint and dark chocolate introduces an unexpected twist, echoing mint chocolate chip, before finishing with subdued tropical hints of mango and pineapple. Its character is amplified by a subtle yet warming punch from its 45.9 percent ABV.
Just over 1,700 bottles of The Singleton 40-Year-Old are available globally. It's a perfect pairing for a financier or any dessert after dinner, but it's also a fine single malt to enjoy alone before or during a meal. Presently, it's retailing for £3,000 at Harvey Nichols, and The Whisky Exchange has it for £3,200.
More articles:
Woodford Reserve Debuts a Remarkably Strong Bourbon in Their Lineup
The Celestial Elixir: This £60,000 Bourbon Defies Gravity and Expectations
A Sip of Innovation: Could this 23-Year-Old Apple Whisky Impress Even Die-Hard Purists?
From Humidor to Glass: How to Taste the Flavors of Cigars in Whisky