Signs are emerging that America's penchant for luxurious Swiss watches might be starting to ebb. In a surprising turn of events, monthly Swiss watch exports to the United States have seen their first decline in over two years, as reported by the Federation of the Swiss Watch Industry. The drop, registered in April, amounted to a 4.9 percent decrease, contrasting sharply with the notable growth witnessed in four other crucial markets.
Despite the downward trend, the US continues to hold its position as the leading market for Swiss horological masterpieces, making up the largest portion of exports in April (14.9 percent). Yet, the recent fall might hint at a potential cooling off in the demand for high-end watches on American soil. This change coincides with a phase of "richcession," where affluent Americans are reevaluating and recalibrating their spending habits due to the ongoing economic downturn.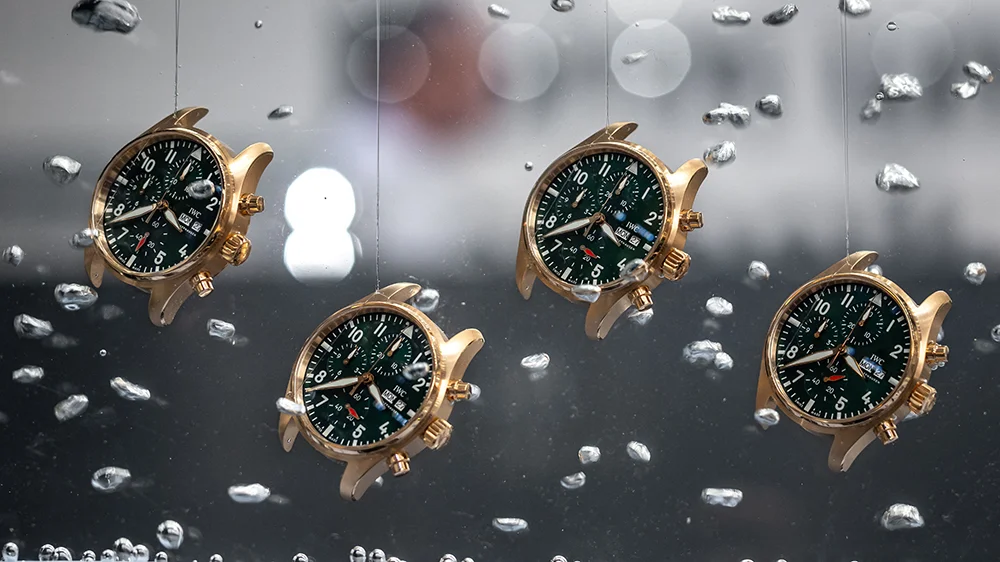 Nevertheless, the overall performance of Swiss watch exports remains impressive, marking a 6.8 percent hike from the previous April, amounting to approximately $2.2 billion (2 billion Swiss francs). As the country's lockdowns relaxed, Chinese imports of these timepieces more than doubled in April (107.8 percent). This upward trajectory was also reflected in Hong Kong (15.8 percent), Japan (5.4 percent), Europe (6 percent), and the United Kingdom (9.8 percent). On the other hand, Singapore experienced a dip of 6.3 percent, halting a 14-month streak of strong growth.
The volume of Swiss watch exports saw a remarkable year-on-year surge of 18.8 percent. This significant increase was largely propelled by watches crafted from unconventional materials, which are not gold, steel, or other precious metals, with an added 185,000 pieces in a single month. The high-end watch segment, including watches priced at $3,300 (3,000 francs) or more, witnessed a value increase of 7.4 percent in April. The sales of these premium models also saw a respectable rise of 3.9 percent compared to the same period last year. Additionally, lower-cost watches priced below $220 (200 francs) recorded notable growth in April (35.1 percent in volume and 26.2 percent in value).
Despite global economic uncertainties, Swiss watch exports reached an eight-year zenith in 2022, signifying a resilient global demand. As we move forward in these uncertain times, it will be intriguing to observe how the forthcoming months will influence the momentum of this fascinating industry.
More articles:
Hermès H08 Watches and Wonders 2023: New Colors and Materials
English Market Selection (EMS) Cuban Cigars
De Bethune Introduces New DB Eight: Continuing the Legacy of Single-Button Chronographs