A Unique Collaboration Featuring Orb-Adorned Lighters
Experience a unique collaboration between Vivienne Westwood and Zippo with their special-edition lighter collection featuring six distinct designs, each with a different take on Westwood's signature Orb logo.
The collection boasts standout models such as the limited edition "SPIN ORB" based on Zippo's Armor lighter, featuring a corrugated texture made by skilled craftsmen. "BIG ORB" and "OUTSTANDING ORB" are based on the classic Zippo model 200, with 3-dimensional engravings. Meanwhile, "ENAMEL ORB BK (Black)" and "ENAMEL ORB RD (Red)" are based on Zippo model 250, featuring Orb planet pattern inlays.
Westwood's iconic Orb symbol, created in the late '80s, is a fusion of British royal iconography and the rings of Saturn, signifying a nod to both the past and the future. The collaboration between Vivienne Westwood and Zippo brings together two iconic brands to create a unique collection that is a must-have for fashion and design enthusiasts alike.
The Vivienne Westwood x Zippo series is now available at select Vivienne Westwood stores and retailers. Add a touch of luxury to your lighter collection with these limited edition pieces.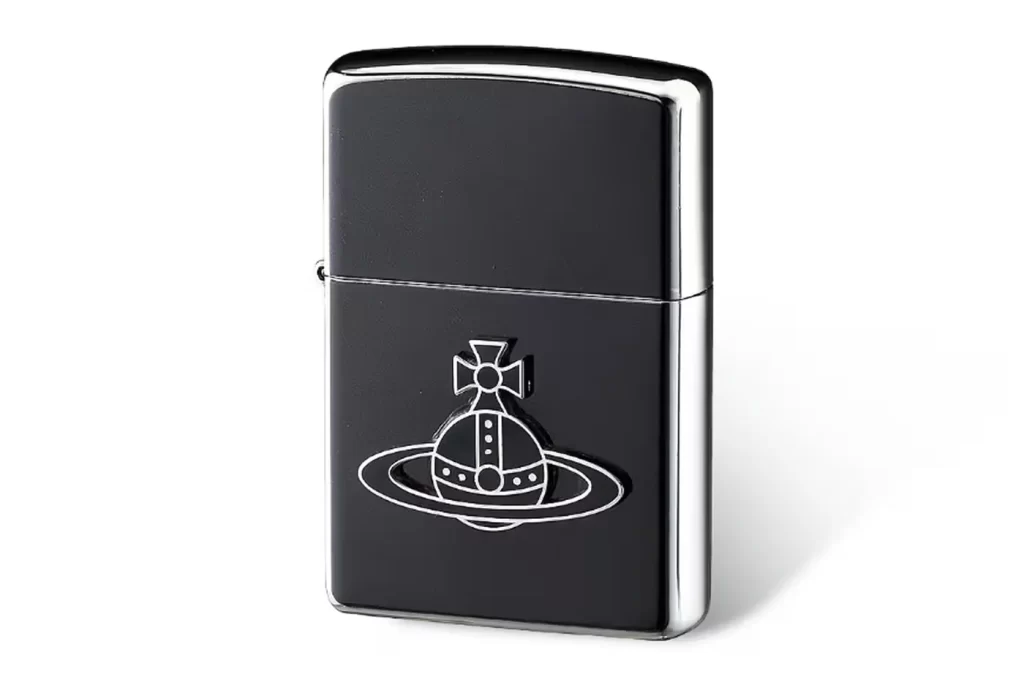 More articles:
Why Cigar Stands are an Essential Accessory for Cigar Enthusiasts
Gift Ideas For Cigar Lovers
Davidoff Cigars Range
Ellesse Unveils Ski-To-Street Capsule Collection in Collaboration With Tomorrowland
PUMA Collaborates with NOAH to Create Three Clyde Sneakers Made in Japan
British Retailer size? Presents Its Exclusive adidas Originals Archive All Team "Green"