While Woodford Reserve might not traditionally be synonymous with high-proof, barrel-strength bourbons, it has impressively broadened its horizons. Since 2018, the brand has introduced an annual limited-edition sensation, the Batch Proof bourbon. The 2023 variant has turned heads, emerging as one of the most potent offerings in the series.
What sets Batch Proof apart is that it is an amplified version of the classic Woodford Reserve. It retains the same mash bill and production methods, with one critical difference – it's bottled undiluted, straight from the barrel, preserving its full, bold strength. Ordinarily, Woodford's bourbons are diluted to a harmonious 90.4 proof. However, terms like "batch proof", "barrel proof", or "cask strength" all point towards this specific undiluted process.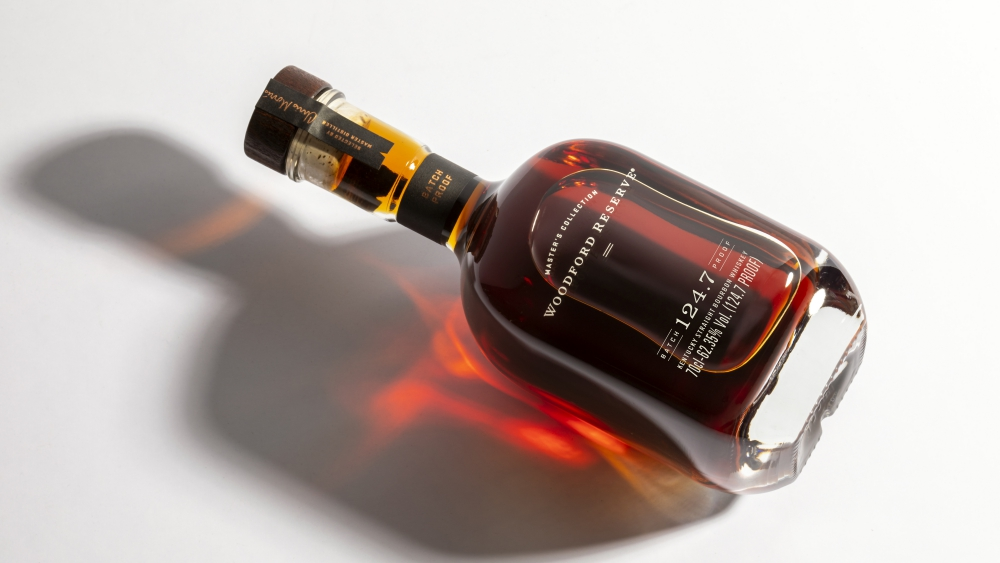 Unveiling the mystery behind "batch proof", it's about blending several barrels at the same strength they were when extracted from the cask, or very close to it. Interestingly, according to legal stipulations by the TTB, the proof can be minutely lower, up to two degrees, than its original barrel content. To put this in perspective, consider Elijah Craig's Barrel Proof as an illustration of a bourbon that's released in batches throughout the year, and could be tagged a batch proof bourbon if the brand decided to do so.
Showcasing robust character at 124.7 proof, Woodford Reserve's 2023 Batch Proof courageously steps into the high-proof sphere typically occupied by Booker's Bourbon. Yet, it doesn't quite ascend to the staggering heights of some Elijah Craig releases. This notable release was brought to life under the skilful supervision of Master Distiller Elizabeth McCall, who succeeded Chris Morris, now Master Distiller Emeritus, last winter.
In the words of McCall, this revered annual release embodies Woodford Reserve's characteristic flavours, but with more pronounced boldness. While her description might seem a tad opaque, the official tasting notes add clarity. They reveal an aromatic blend of toasted almond, cherry, and banana, a palate imbued with baking spice and pine, followed by a sweet yet tannic finish hinting at leather, vanilla, and cedar.
Woodford Reserve, a solid player in the ever-evolving bourbon scene, doesn't merely rest on its laurels. It continues to captivate taste buds by unveiling unique releases throughout the year. The highly-acclaimed Distillery Reserve Series, featuring gems like the Toasted Oak Oat Grain and Chocolate Malt, is a testament to this. The Historic Barrel Entry is the latest addition to their distinguished Master's Collection.
As for the 2023 Batch Proof, it's a limited-release gem retailing at $130 (approximately £104), and is available now at the distillery. Woodford's wider collection, from the Double Oaked to the luxurious Baccarat release, awaits your exploration on online platforms like ReserveBar.
More articles:
Caldwell Unveils Blind Man's Bluff Toro Deluxe
Maison Margiela Releases Collection of Upcycled Leather Wallets