A year has elapsed since Ferrari announced their intention to go electric, but Ferrari's combustion engine future remains in the spotlight. While the iconic manufacturer has plans for electric vehicles, the appeal of their traditional V12s and V8s still resonates.
Loyal supporters of the illustrious Italian brand express concern that the shift towards electrification may permanently diminish the appeal of vehicles bearing the famed prancing horse logo. However, Ferrari's CEO, Benedetto Vigna, suggests a future where the company might continue to sell combustion vehicles even after the 2035 ban, asserting that Internal Combustion Engines (ICE) still hold considerable potential.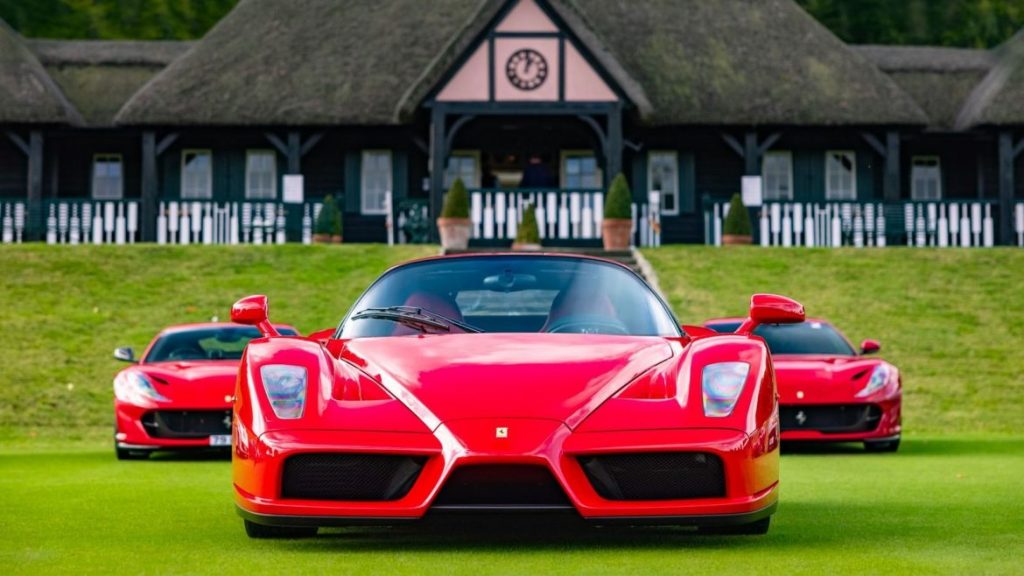 In the past year, the European Parliament and EU member countries agreed to ban the sale of new petrol and diesel cars from 2035, a move aimed at achieving carbon neutrality in the transport sector by 2050. However, recent adjustments to the legislation have allowed for certain combustion-engine vehicles that run exclusively on e-fuels to be sold beyond the 2035 ban. This provides an opportunity for manufacturers like Ferrari to continue producing and selling non-electrified vehicles.
During the Financial Times Future of the Car Conference in London, Vigna reaffirmed the company's plan to launch their first electric vehicle by 2025 and their commitment to achieving carbon neutrality by 2030. Yet, he also revealed that progress in the e-fuels industry is exceeding expectations, which might postpone the extinction of combustion engines.
Vigna recently spoke about the swift adoption of e-fuels, stating that this trend allows them to use carbon-neutral fuel, in line with their strategic direction. While Ferrari has not yet disclosed how their range will adapt to this legislative change, Vigna confirmed their commitment to developing a blend of hybrid, electric, and combustion-engine vehicles. It's notable that Germany and Italy, both EU members, resisted the initial proposal to completely phase out ICE vehicles by 2035, with both Ferrari and Porsche playing a significant role in this opposition.
What's the Idea Behind E-Fuels?
Electrofuels, or e-fuels, are synthetic fuels produced from carbon dioxide or carbon monoxide captured from the atmosphere, combined with hydrogen from sustainable energy sources. As they have a balanced carbon emission during both production and combustion, they're considered carbon-neutral. Porsche, a pioneer in e-fuels, has a facility in Chile that produces carbon-neutral fuel. While e-fuels are currently more expensive than fossil fuels, Porsche has plans to sell these environmentally friendly fuels in vast quantities by the end of this decade.
The EU's e-fuels exemption comes with a stipulation: combustion cars sold after 2035 must run solely on e-fuel. The strategy for this challenge is still unclear for automakers, but the exemption favours brands like Ferrari and Lamborghini, known for their powerful combustion engines. As the EU legislation continues to evolve, it could potentially provide advantages for countries where the expansion of EV infrastructure is behind schedule and unlikely to make rapid progress in the next decade.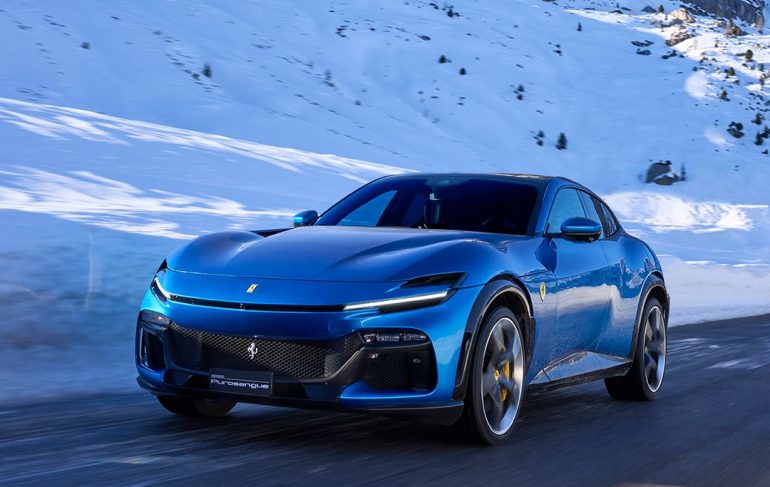 More articles:
Cigar ash
Ferrari's Gorgeous New Roma Spider
Carlex Design Will Give Your Ferrari Purosangue
Jeep Unveils One-of-a-Kind Concept Vehicle: A Fusion of Classic and Modern
Experience Unmatched Performance with LA GOLF's Gen 2 "Malibu" and "Bel-Air" Putters