LA GOLF aims to revolutionize the golf industry with the introduction of its technologically advanced putters, LA GOLF Gen 2 Putters. The brand, which believes that players deserve better deals, has doubled down on its commitment to creating the most advanced putters available in the market. With the release of its first-ever all-carbon head model, LA GOLF has set a precedent, marrying premium performance with ergonomic and stylish design.
The "Malibu" and "Bel-Air" series, with the largest sweet spot of just under 7,000 MOI, feature Descending Loft Face technology, the P-Series anti-vibration shaft, and the most advanced sweet spot to date, making them ideal for players who prioritize stability and accuracy. According to Reed Dickens, Founder and CEO of LA GOLF, the Descending Loft Face technology ensures that the ball rolls sooner and more accurately, improving players' putting performance. The brand's proprietary anti-vibration shaft ensures that the putter head remains stable on impact, delivering a softer feel than any shaft on the market.
The matte carbon Gen 2 putters start at $499 USD, with the forged carbon models ("Bel-Air X" and "Malibu X") priced at $599 USD. The brand aims to make players feel less robotic and stiff on the course with its proprietary shaft designs, delivering a smoother, lighter swing that is easier on the wrist.
LA GOLF prioritizes innovation over style, seeking to make Tour-level quality materials accessible to players of all levels. The brand's approach to design and material innovation has been shaped by the feedback of golf stars Bryson DeChambeau and Michelle Wie West.
LA GOLF's disruptive approach to the golf industry has led the brand to develop its LA GOLF ball, which is designed to provide better control from inside 100 yards without sacrificing distance. The combination of the LA GOLF ball and putter delivers a dramatically optimized swing, giving players far more control.
The Malibu and Bel-Air series are now available in stores nationwide and on LA GOLF's website. The brand's blades and mallets are offered in a matte carbon at $499 USD or forged carbon at $599 USD.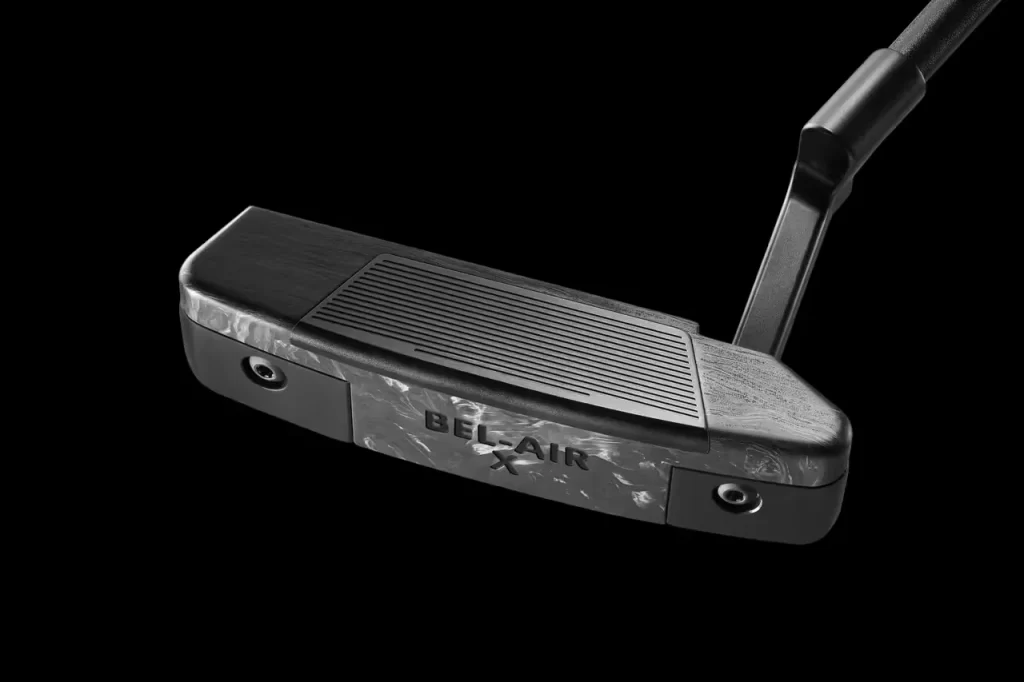 More articles:
Louis Vuitton Unveils New Golf Trunk
Vice Golf's SS23 Collection Hits All the Right Notes
Get in the Swing of Things with the Ultimate Saturdays NYC and BRIEFING Golf Accessories Collection