For Spring, Hermès has unveiled a new collection of high-quality leather accessories for Apple products including the Apple Watch Hermès and the Apple AirTag Hermès. Inspired by equestrianism, a heritage close to the French design house's DNA, the tech-powered line borrows its electric appearance from those of multi-colored jockeys' jackets.
For the Apple Watch Hermès, new Casaque bands expertly blend sophistication with sportiness, with options available in Single Tour woven nylon and leather Double Tour. Among the range, the design label offers two signature, color-blocked bands: the first boasts a Black/Green/Red/Blue colorway, and the second features a Yellow/Grey/Pink/Black combination.
Additionally, the collection includes a series of single-toned accessories, including one in bright green and another in an off-white tone, as well as the exclusive Hermès Sport Band, which is optimized for an active lifestyle.
The Apple AirTag Hermès, meanwhile, puts the tracking device in style. The luxury label offers playful, handcrafted luggage tags, bag charms and key rings, each of which holds a custom-etched AirTag Hermès. Several of the leather add-on feature travel-inspired illustrations, with drawings of cars, snow-capped mountains, yachts and more.
Rounding out the range, Hermès produced a selection of calfskin AirPods Pro accessories with its signature "Clou de Selle" button, along with an iPhone MagSafe card holder.
Hermès' Apple accessories lineup is now available to shop on the brand's website. Take a look at the collection in the gallery below.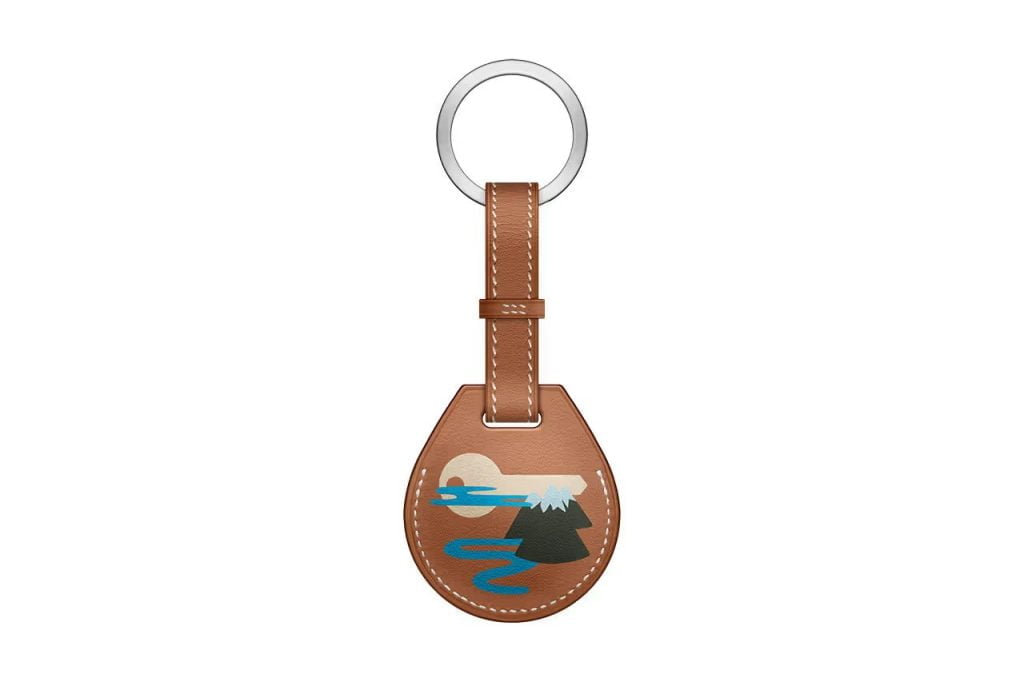 For more tech news subscribe to our mailing list today.
More articles:
Hermes Watches and Wonders 2023
Cigar accessories gift set
Seiko Watches and Wonders 2023
Cartier Watches and Wonders 2023