Louis Vuitton recently launched its latest novelty, the Malle Golf, as part of its new "Art of Living" campaign, catering to both professional golf players and enthusiasts. The oversized trunk measures 22.5 x 57 x 22.5 inches and boasts classic monogram prints and gold-tinted hardware on the exteriors, adding custom touches to its historical "Wardrobe."
The Malle Golf features dedicated compartments for a full set of golf gear, including a see-through Perspex monogram drawer with compartments for golf balls, a dedicated space to store 14 golf clubs, and three microfiber bays. The bottom section of the trunk is left empty for a removable roll-out putting mat, providing the ultimate golf experience.
In addition to the Malle Golf, Louis Vuitton offers other golf-related items, such as the Albatros Golf Head Covers, Golf Towel Sets, and the Black Monogram Andrews Golf Kit, featuring three branded golf balls and four tees. The collection also includes lifestyle items such as dumbbells, jump ropes, and branded coffee cups.
The Louis Vuitton Malle Golf is available in select regions for $1,010,000 HKD, approximately 129,000 USD. The launch of this luxury golf trunk marks Louis Vuitton's foray into the world of golf, bringing its iconic style and design to the sport.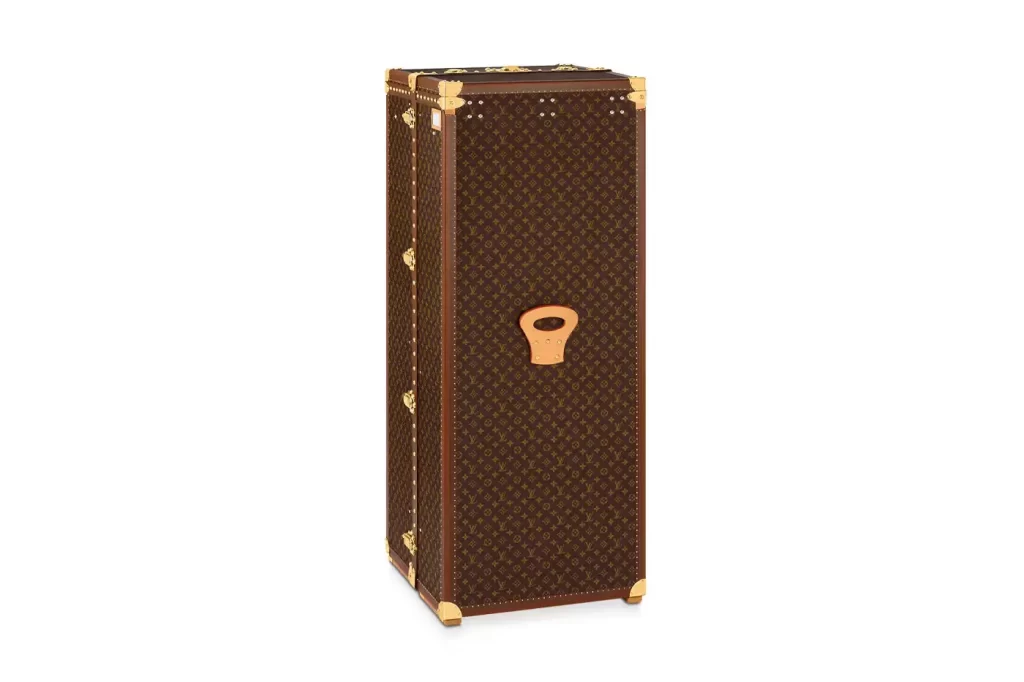 For more fashion news subscribe to our mailing list today.
More articles:
For $15,000 USD, you can own a unique pair of Louis Vuitton boxing gloves designed by Karl Lagerfeld
Louis Vuitton Cigar Case 150 Costs £7450
Cohiba robusto cigar
What are the best cigars in the UK