The Cigar Holder offers a Free Personalised Engraved service on all leather cigar cases.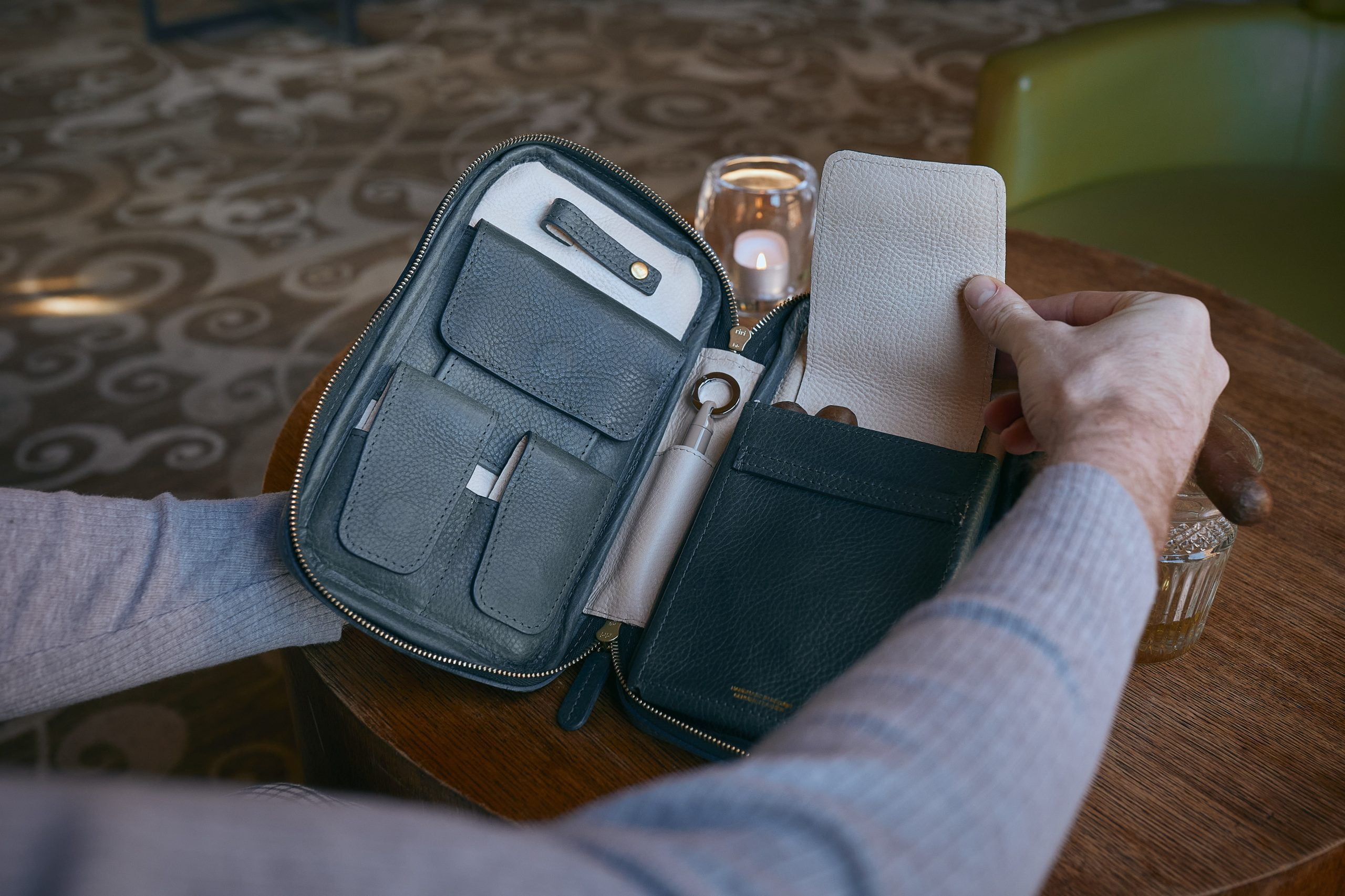 If you require to personalise your cigar case you will need to enter the initials – max 3 letters that you would like to be engraved or printed in the comments section when going through the checkout.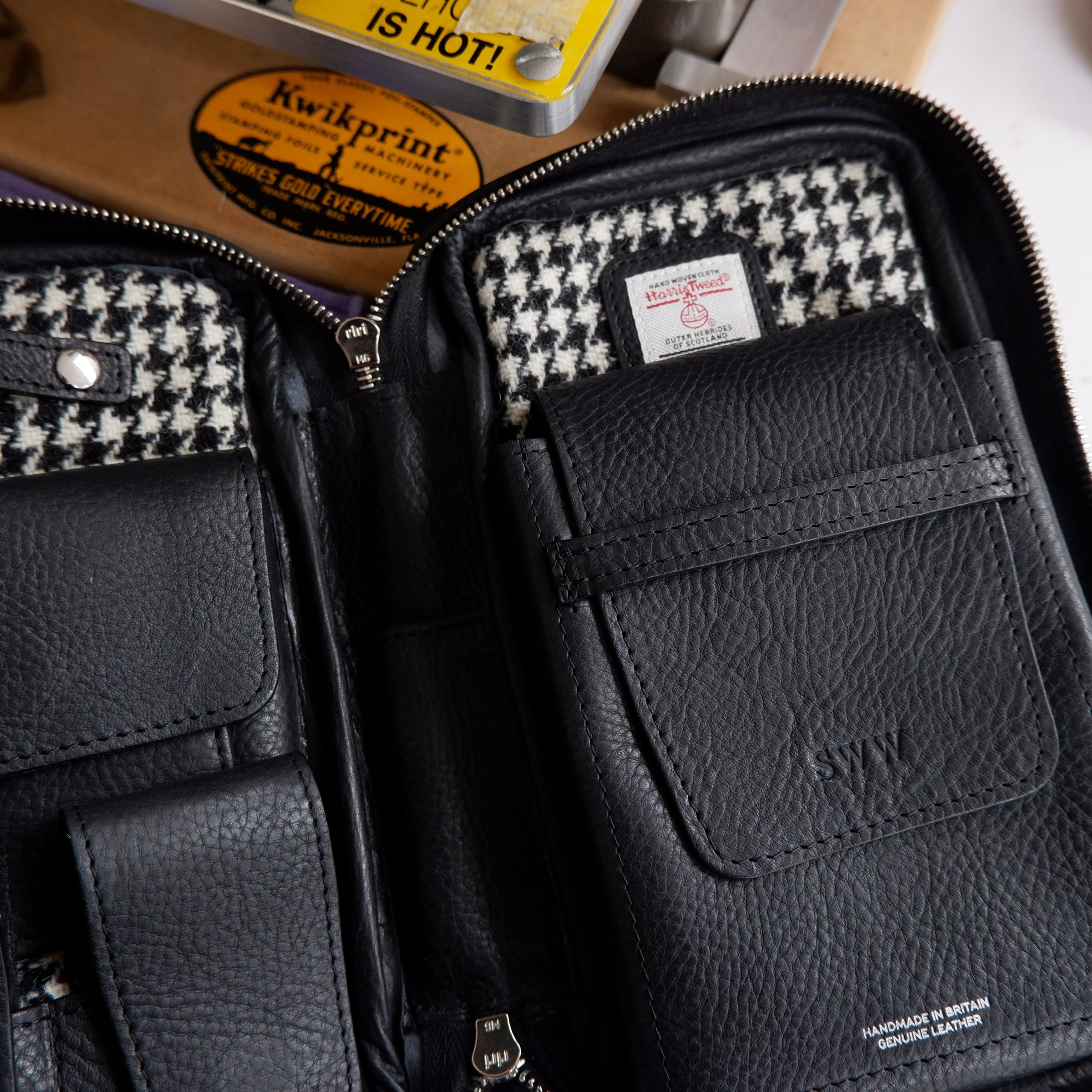 A personalised leather cigar case can be a great choice for a number of reasons:
Unique and Personalized:
A personalized leather cigar case is a unique and personalized item that can reflect the individual style and taste of the owner. It can also make for a great conversation starter or a memorable gift.
Protection:
A leather cigar case offers protection to cigars from any physical damage or environmental factors. Leather provides a great natural barrier to protect against moisture, light, and temperature changes that can adversely affect the quality and taste of cigars.
Durable:
Leather is known for its durability and longevity. A personalized leather cigar case is made to last and can provide many years of enjoyment and protection for your cigars.
Style:
Leather is a classic and stylish material that never goes out of fashion. A personalised leather cigar case can be made in a variety of styles, colors, and designs to match your preferences and showcase your personal taste.
Investment:
A high-quality personalised leather cigar case can also be seen as an investment, as it can help protect and preserve your valuable cigars. By keeping your cigars in top condition, you can help ensure their longevity and quality, which can make for a more enjoyable smoking experience.
Due to personal inscription on these products, we are not accepting returns or exchanges.
Shop cigar cases here.

More articles:
Montblanc showcases its newest watches at Watches & Wonders
Sierra Maestra Blue and Black Leather Cigar Case
How To Choose A Great Quality Leather Cigar Case
Why are Leather Cigar Cases Expensive?
FAQs