Saman Amel, a name synonymous with Swedish custom tailoring since its birth in 2015, is breaking new ground by stepping into the world of physical retail. They have chosen one of the world's most cherished retail spaces for their debut, the prestigious Harrods in London.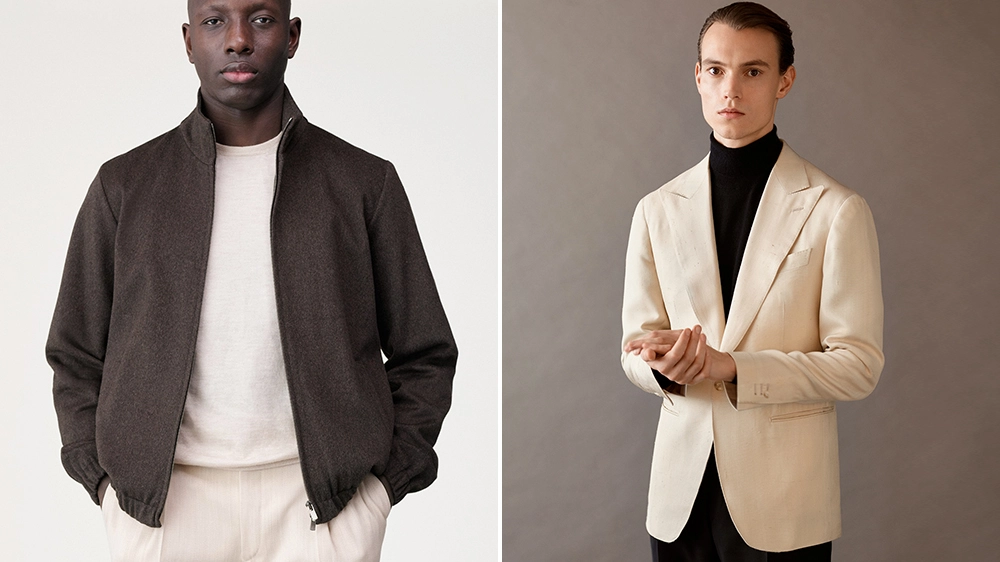 This adventurous leap sees the Stockholm-based brand, established by Saman Amel and Dag Granath, partnering with Harrods to launch its first ever shop-in-shop. Meticulously crafted by the Swedish design studio Halleroed, the space hosts a rich array of offerings. From formal tailored suits and casual attire to seasonally tailored outerwear, this boutique has everything a modern man might need. Silk and cashmere knitwear, jackets crafted from blends of cashmere and baby camel, the shop presents a diverse selection that truly caters to a gentleman's wardrobe.
Rooted firmly in custom tailoring, the prime focus of Saman Amel has always been assisting clients in curating wardrobes that epitomize both elegance and relevance. For Harrods, they have meticulously assembled a mini capsule that traverses the complete wardrobe spectrum, embracing both the formal and the casual.
Halleroed, the design studio renowned for creating retail spaces for fashion-forward brands like Acne Studios and Axel Arigato, was also the creative mind behind the aesthetics of Saman Amel's Stockholm atelier. In a bid to create an aesthetic link between the London shop and the Scandinavian base of the brand, custom furniture was commissioned from artisans located just outside Stockholm. The result is a space that encapsulates the discerning, cutting-edge aesthetic of contemporary menswear.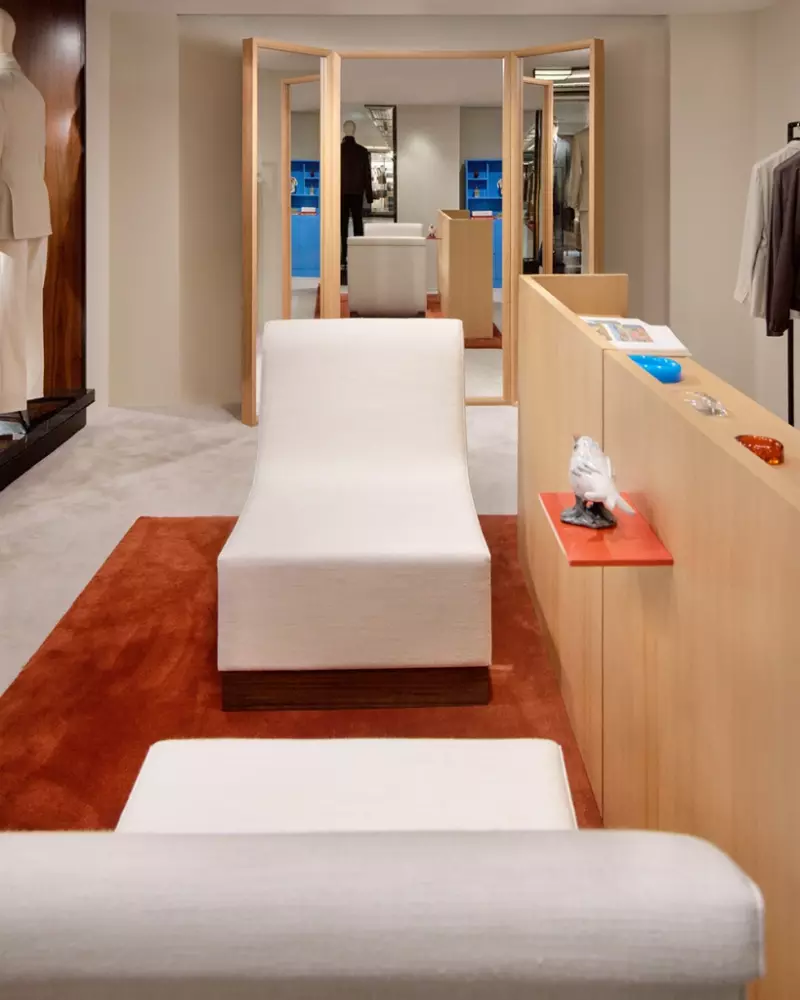 According to Granath, there's a renaissance of elegance on a broader scale. The appeal of tailored and classic menswear is enticing not only a younger demographic but also those who haven't previously deemed it relevant. At the same time, long-time enthusiasts of smart dressing are exploring innovative ways to refresh and repurpose their wardrobes.
Regardless of where one might stand on the menswear spectrum, Granath emphasizes that Saman Amel strives to cater to multiple facets of a client's life, going beyond formal occasions and social gatherings. The importance of a perfectly cut pair of trousers, a suitable knitwear piece, or a piece of outerwear cannot be underestimated in this context. Rather than enforcing their style, as some fashion brands might aim to do, they serve the client according to his needs, while also proposing ways his taste and style can evolve.
Saman Amel's fresh capsule collection is now available for the discerning customer at Harrods. Located on the second floor for menswear, the exclusive shop-in-shop can be found nestled in the 'Designer Collections 1' department.
More articles:
La Casa del Habano Harrods
Zenith's Precision Timepiece: The Chic Solution to Lateness
Stay Cool and Stylish All Summer: The Top 10 Seersucker Suits
The Celestial Elixir: This £60,000 Bourbon Defies Gravity and Expectations