When the holiday season approaches, it's the perfect time to show you care with a special gift. For the cigar lovers in your life, The Cigar Holder presents a range of presents that hit just the right note.
Handcrafted Leather Cigar Cases: Sophistication Meets Function
Picture the delight when your friend unwraps a handcrafted leather cigar case from The Cigar Holder. Each case is meticulously crafted in Britain and uses only the finest Italian leather, assured by the Consorzio Vera Pelle Italiana Conciata Al Vegetale guarantee. These cases do more than protect precious cigars; they signify sophistication and discerning taste. Peruse our selection at The Cigar Holder's website to find a case that not only impresses with its style but also offers unmatched protection.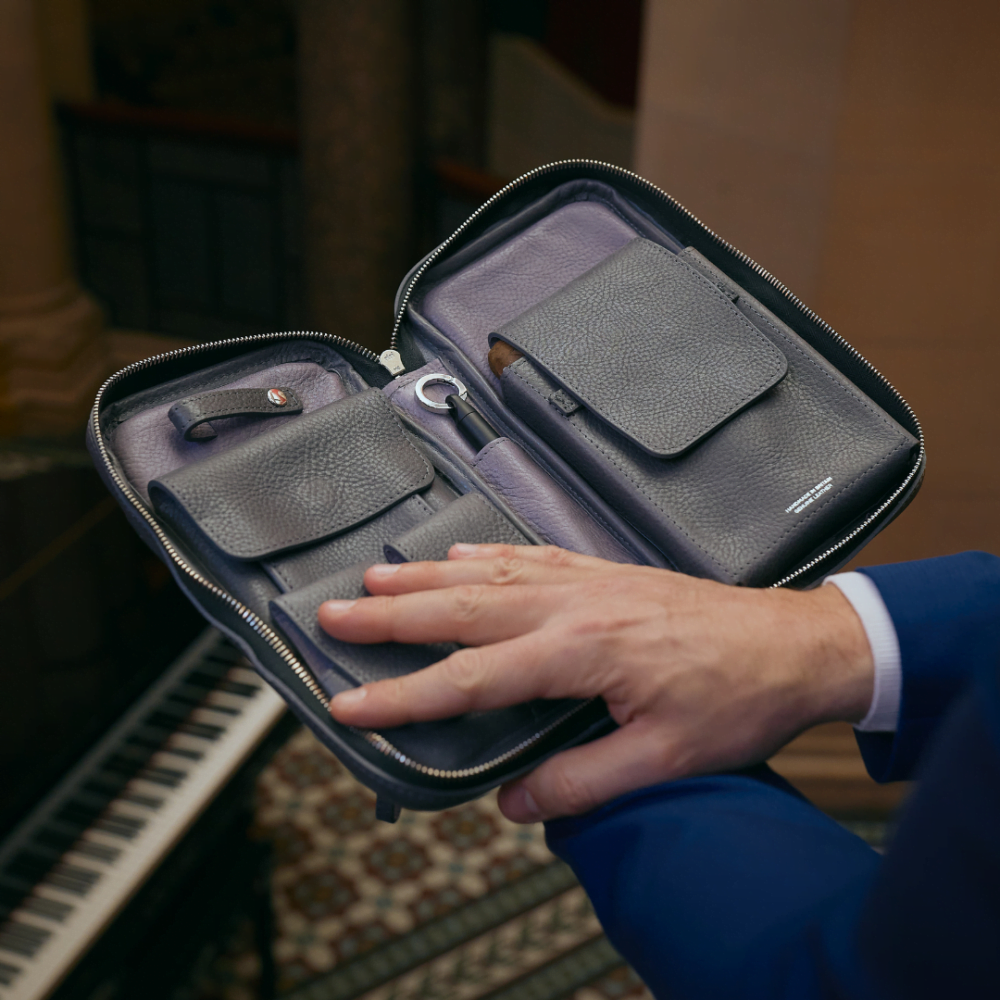 Stocking Fillers for Cigar Enthusiasts: Essential Accessories
Everyone loves a surprise in their Christmas stocking. Find cutters that ensure a precise chop, ashtrays that add a touch of class, and lighters that never let you down. We select each accessory to make every smoking session smooth and enjoyable. They're essentials that elevate the entire cigar experience. These accessories see to it that every ignition, trim, and ash placement is impeccable, enriching the ritual of the cigar aficionado. They are the considerate details that elevate a regular smoke to an extraordinary event. Discover more essentials for a superb smoke.
Explore New Flavours: Mixed Cigar Samplers for Every Palate
Whether they're a newcomer or a seasoned smoker, a mixed cigar sampler from The Cigar Holder is like finding hidden treasure. Not just a random assortment, our samplers are gateways to a world of flavours. They're perfect for explorers of taste and are an excellent way to find a new favourite. With a sampler, you take the guesswork out of the equation. Your next selection could be the new regular for your palate. Browse our site for an easy pick of these exciting samplers.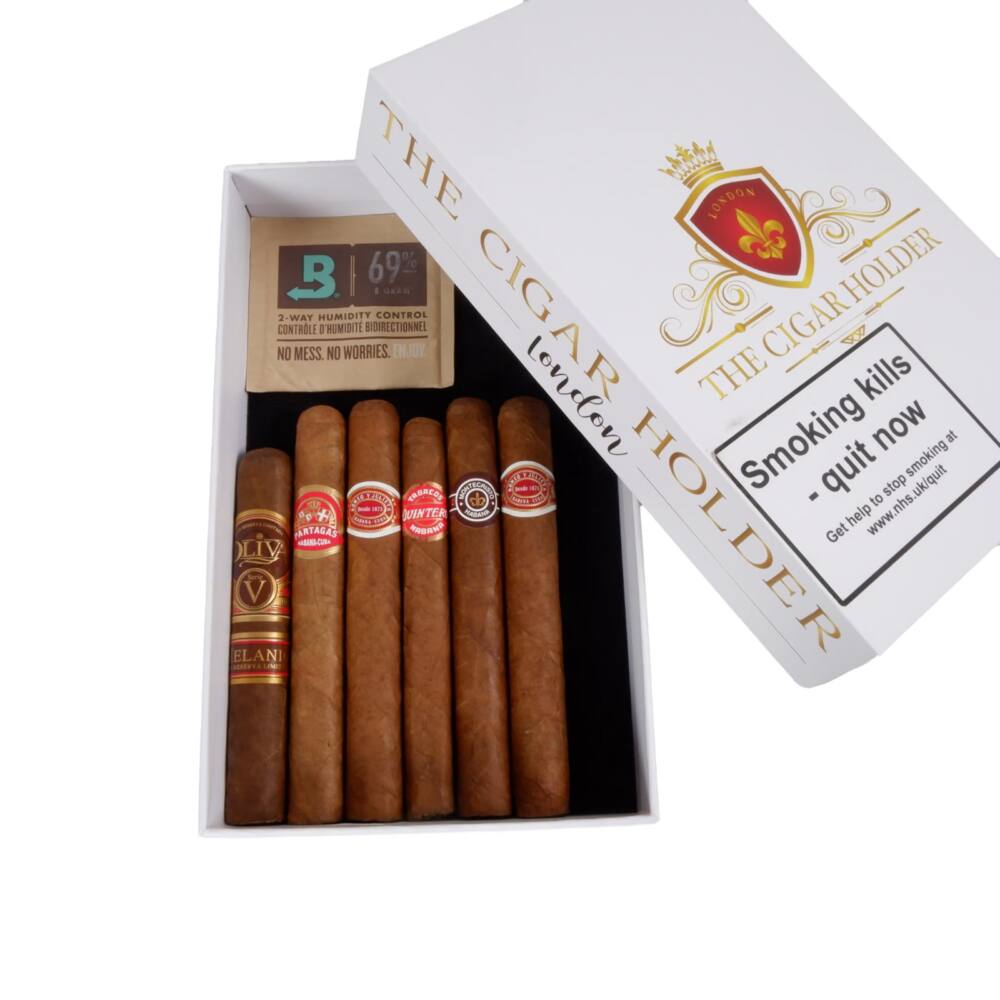 The Ideal Christmas Choice: Why Choose The Cigar Holder
The Cigar Holder shines as your go-to for Christmas gifts for any cigar aficionado. We blend quality with heritage, choosing items that guarantee satisfaction for both beginners and seasoned smokers. Whether it's a sleek leather case or a sampler set for a new tasting adventure, The Cigar Holder delivers gifts that make Christmas morning unforgettable. Experience the difference quality and care make when you select from our range this festive season.
Ready to Find That Perfect Gift?
Visit The Cigar Holder to see our full selection. We cater to all levels of cigar enthusiasts with gifts sure to delight.
More articles:
The Art Of Choosing Cigars For Special Occasions
Best Gifts For Serious Cigar Lovers
Sierra Maestra Aficionado Cigar Case