As Valentine's Day, set on Tuesday, 14th February, swiftly approaches, it calls for gifts that genuinely make an impression. But it isn't merely about giving a present; it's an earnest gesture showcasing profound admiration. Immerse yourself in our expertly crafted gift guide designed especially for cigar enthusiasts. Whether it's for a dear one or a special treat just for you, make this Valentine's Day memorable. A salute to all cigar aficionados! Explore our entire range on our website and kickstart the celebrations!
Relish the perfect blend of style and functionality with our exclusive ashtrays. They are not mere accessories; they marry robustness with elegance, amplifying every instant of your cigar experience. Find your ideal ashtray here.
Elevate your cigar sessions with the Harris Tweed Limited-Edition Cigar Case, a blend of British elegance and Italian design. As seen in Cigar Aficionado Magazine, this case is unique. Crafted from the renowned Harris Tweed and quality Italian leather, it combines style with durability. Its well-designed inside compartments keep your cigars protected. Plus, you can personalise it with your name or initials at no extra cost. Get yours here.
Looking for the perfect cigar gift? The Sierra Maestra Cigar Case might be just what you need. Handmade with care, this case is a true representation of British quality combined with Italian flair. Using the finest Tuscan leather, it doesn't just hold your cigars but also provides pockets for other essentials. Its eco-friendly materials make it a responsible choice, and it comes with a solid guarantee for peace of mind. To make it even more special, you can have it personalised with your initials. It's more than just a case; it's a statement of luxury and style for every cigar enthusiast. Learn more about this unique offer.
Enjoy a special cigar this Valentine's Day with the Davidoff Year Of The Rabbit Limited Edition 2023. Whether in a fancy box or a well-chosen set, these gifts are always loved. Check out our great collection and make this Valentine's Day one to remember. See what we have now.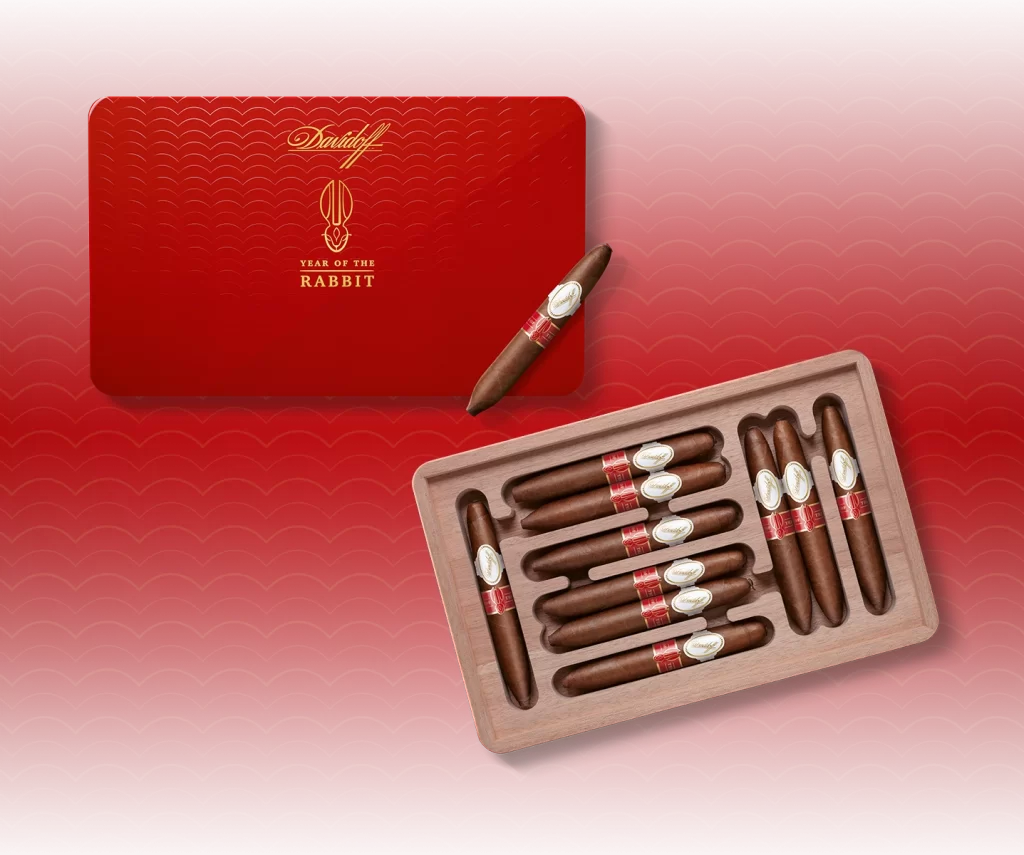 For those who want a perfect cut, the Xikar V-Cut is the top pick. It works for cigar caps up to a 64 Ring Gauge, and its blade gives a neat "cat's-eye" cut. Get the perfect cut with this tool.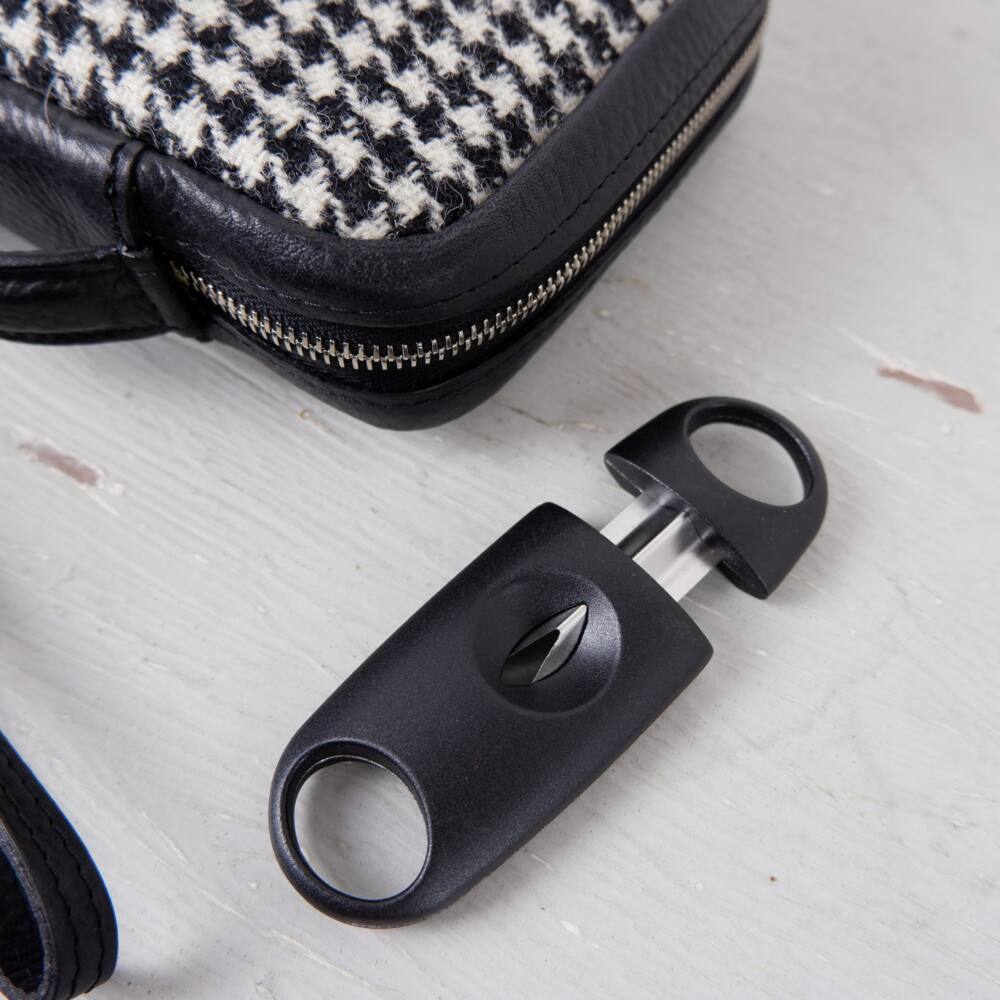 Boost your cigar moments with our Mixed Cigar Samplers and gift sets. Carefully chosen, they feature some of the best cigars out there. Perfect for those who like trying different types. Whether for you or a friend, our sets promise a great smoking time. See all our options today.
So, as Valentine's Day nears, make it special with the perfect cigar gift. From stylish cases to top-notch cigars, we've got something for everyone. Celebrate love, moments, and the joy of a good smoke. Happy Valentine's Day!