If we go back in time, carnivals were a big source of entertainment with games, rides, treats, and spectacles to take in. Often, the prize for winning a game was a cigar. The phrase "close but no cigar" was commonly shouted by the attendant to spur participants on to keep playing.
The cigar is the perfect companion to every victory and no one seems to be able to do without it while uncorking a bottle of Champagne or raising the trophy they have just won. A tradition that originated in the US but has also become an increasingly common scene in the world of football, with players finally able to relax after a long season and enjoy a well-deserved puff.
In football, one of the first to turn it on in the locker room was Frank Lampard, who had himself portrayed immediately after the Champions League final he won in 2012 with his Chelsea team, imitated a few years later by Gerard Piqué, who even used the 2015 Champions League as a footstool while celebrating in a new smoke. Spanish players are no strangers to celebrating with Cuban Cigars, as the 2010 World Cup was marked by a notable use of celebratory cigars, from Fabregas to Fernando Torres and of course Gerard Piqué himself. Or like Morata who celebrated Juventus' 2016 Scudetto in this way, Eden Hazard's Europa League victory, or Memphis Depay's Eredvisie victory.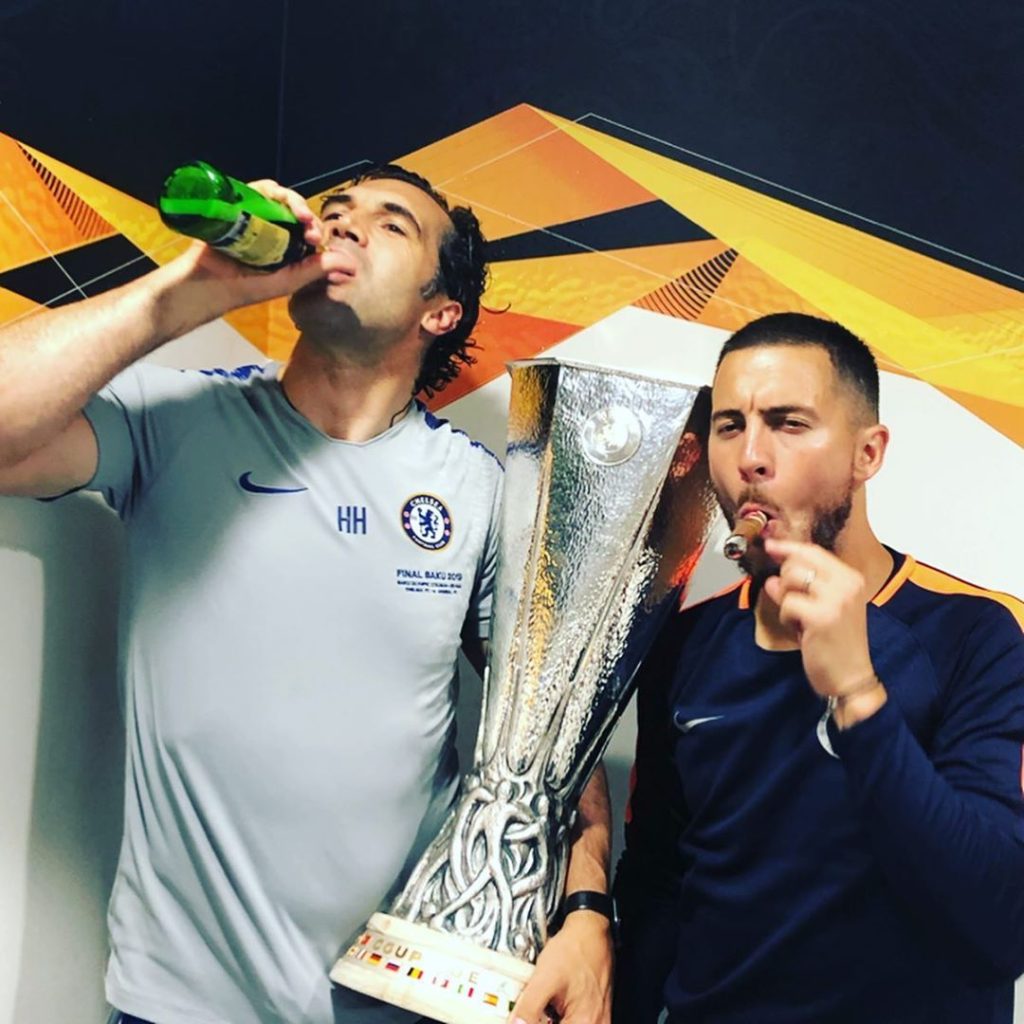 Cigars have become the indispensable protagonists of every important victory, the object that is more than magnums of champagne, medals around the neck, and carousels through the city. Enjoying a cigar, taking every possible moment to take perfect puffs while all around a ruckus breaks out, is the real trophy. Slowing down, like a slow-motion movie scene, to savour the victory before being swept away. But until a few years ago, it was not customary to light a cigar in the locker room or on the pitch, indeed such a gesture was more associated with some seasoned coach who had already run out of cigarettes.
Another fantastic example is Zlatan Ibrahimovic as has just brought the tricolor back to the Rossoneri's Milan, resisting the last desperate assault of his Inter cousins by regulating a drained Sassuolo at home, and can finally celebrate yet another feat of his career. He enters the field of the Mapei Stadium with the pace of the old warrior, enjoying every single second as he lights a Davidoff cigar on his way to the podium in midfield.
Shop here if you need a cigar to celebrate.
 More articles:
How Cigars Are Smoked
Best Occasions for Smoking Cigars
Your Special Day Deserves the Perfect Cigars: How to Choose the Best cigars
Cigar Networking Event with Nick Nechita
What Are The Best Cigars In The UK