Mercedes-Benz has once again raised the bar in the luxury car market with the unveiling of its newest addition, the Mercedes-Maybach EQS SUV. This state-of-the-art vehicle is an upgraded version of the EQS model that was introduced last year, offering an all-electric powertrain that promises a more sustainable and efficient driving experience.
Under the hood, the Mercedes-Maybach EQS SUV boasts two electric motors that deliver a combined output of 649 horsepower, enabling the car to accelerate from 0-60 mph in just 4.1 seconds. The car's performance is further enhanced by a 108.4 kW battery that offers a range of up to 305 miles on a single charge.
The exterior of the car is sleek and aerodynamic, featuring 24, 22 or 21-inch wheels that perfectly complement the vehicle's design. The interior is equally impressive, with luxurious leather seats that can be reclined and come equipped with massage functions, a beverage chiller, and an optional stemware set. Passengers can also choose between captain seats or a three-seat bench for the rear seats, while a refrigerator compartment and folding rear tables are optional upgrades.
The Mercedes-Maybach EQS SUV is the epitome of luxury and sustainability, with a starting price of $200,000 USD. Whether you are a car enthusiast or simply looking for a more environmentally-friendly mode of transportation, the Mercedes-Maybach EQS SUV is a must-see.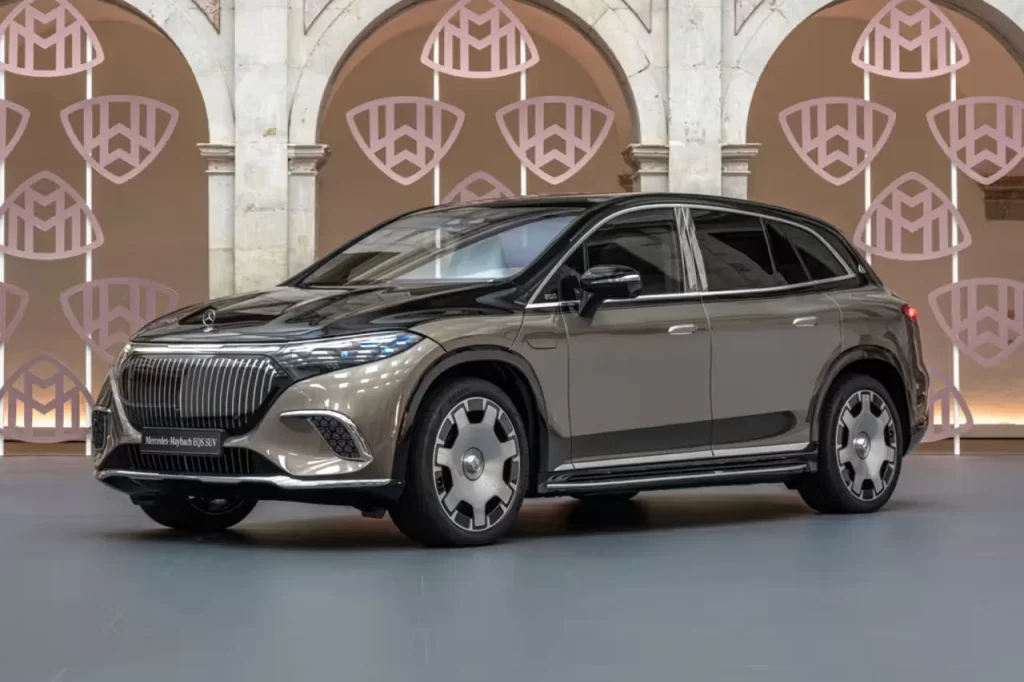 More articles:
Hermès Unveils Equestrian-Inspired Apple Accessories
Nissan Unveils Plans for "R32EV" Electrification Project to Revamp Iconic Skyline GT-R
Jeep Unveils One-of-a-Kind Concept Vehicle: A Fusion of Classic and Modern
Get Ready for the Arrival of the Polestar 4, the Fastest Production Car Yet