Davidoff UK, the renowned distributor of premium tobacco products, has announced that the esteemed ZINO brand of cigars is now available to all UK tabacconists. This exciting development expands the accessibility of ZINO cigars, allowing a wider range of cigar enthusiasts to indulge in the exceptional quality and craftsmanship for which the brand is known.
ZINO, a brand under the Davidoff portfolio, has built a strong reputation among cigar aficionados worldwide. Known for their dedication to using only the finest tobacco leaves and their meticulous attention to detail in the rolling process, ZINO cigars offer a luxurious smoking experience that captivates the senses.
All sizes from the Nicaraguan series are now available: Robusto, Short Torpedo, Toro, and Gordo. These cigars are skillfully crafted at the Diadema Cigars de Honduras S.A. factory in Honduras, a facility renowned for its expertise in cigar manufacturing.
Expanded Availability Enhances Brand Reach
The decision to make ZINO cigars available to all UK tabacconists is not merely a commercial move; it's a strategic expansion aimed at broadening the brand's reach. This allows ZINO to tap into a more diverse market, inviting both seasoned and novice cigar smokers to experience the unique blend of flavors that define each ZINO product.
Quality Craftsmanship Meets Wider Accessibility
The cigars undergo rigorous quality checks to ensure they meet the high standards set by the Davidoff brand. This commitment to quality is part of the reason why ZINO has become a preferred choice among discerning cigar enthusiasts. The expanded availability means that more consumers will now have the opportunity to experience this level of quality firsthand.
A Range of Choices for Different Tastes
Whether you're a fan of robust, full-bodied flavors or prefer a milder blend, ZINO offers something for every palate. The Nicaraguan series, now available in all its sizes, presents a range of choices that cater to a variety of tastes and preferences.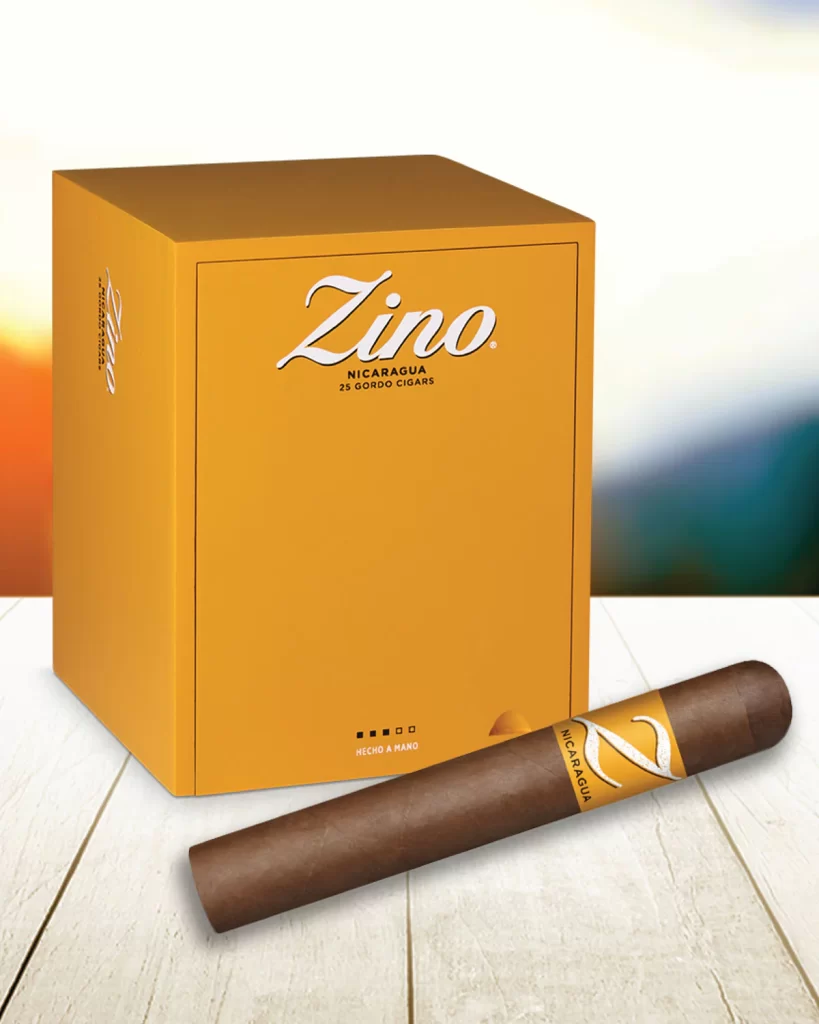 More articles:
Zino Z2 Double Blade Cigar Cutter
What Are The Best Cigars In The UK